The present for the world's ports: Sustainability, mobility, and bridging the gap with their cities
United by the common goal of using technology to revolutionize the sector, six of the most innovative ports presented how they're using digital solutions to improve air quality, minimize congestion, and enhance communication between logistics parties, among other challenges that ports face today.
Posted on 12.18.2019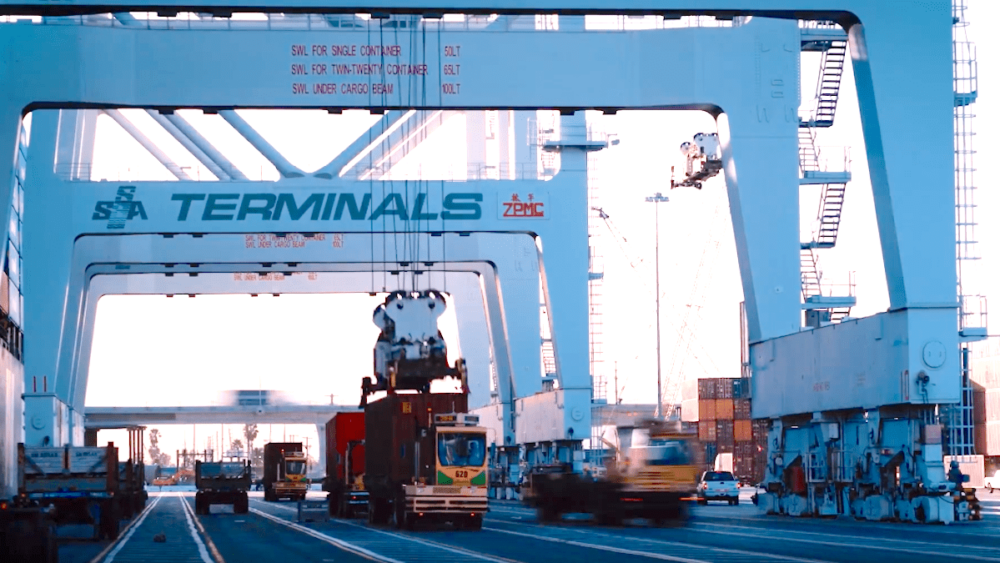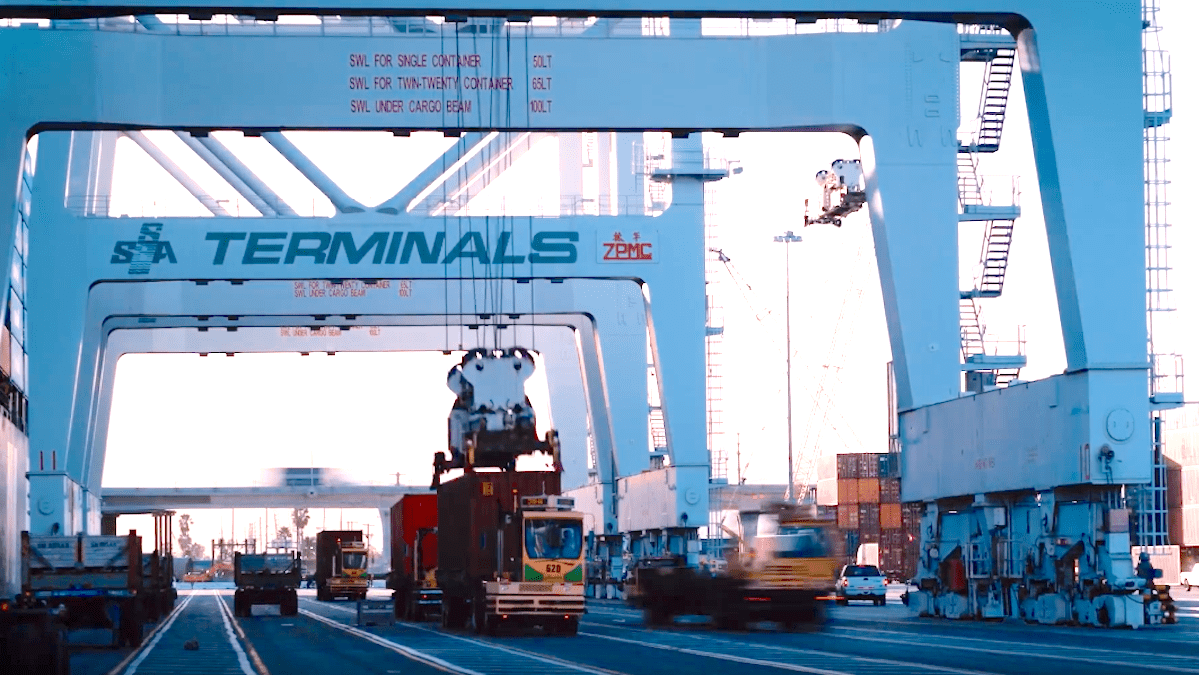 At the 2019 Smart City Congress in Barcelona, representatives from the ports of Antwerp, Barcelona, Hamburg, Rotterdam, Montreal, and Los Angeles offered visions varying from drone technology to hybrid tugboats, all with the hopes of creating more environmentally and city friendly port experiences.
Take a deeper look at how this crucial technology can advance ports all over the world, providing a sneak peek into what's to come for the future of shipping.
Drones Open Innovation - Port of Antwerp
As one of the largest ports in the world in terms of area, the Port of Antwerp was eager to look for solutions to enhance the communication flow across its facilities. This journey into innovative technology began three years ago, giving way to an onslaught of digital transformations including digital twins, smart shipping, and, of course, drone technology. 
Through the SAFIR consortium project (Safe and Flexible Integration of Initial U-Space Services in a Real Environment), presented by Piet Opsataele, Manager of Innovation, the Port of Antwerp partnered with a mix of private and public organizations to develop drones that would aid in port processes.
From big businesses like Amazon to smaller companies like Unifly, each brought their expertise to the mission to create viable and safe drone traffic.
The technology will more specifically help to:
Carry forth air quality measurements.
Proceed with other technology measurements and identification systems, including detection of non-complying vehicles.
And has the ability to detect 'chemical accidents.' For example, the Amazon drone successfully re-routed itself during their tests.
With a successful launch of the drone technology, the Port of Antwerp and its partners have proven that they can manage, inspect, and control a large area in a shorter amount of time, making for a safer solution to port challenges.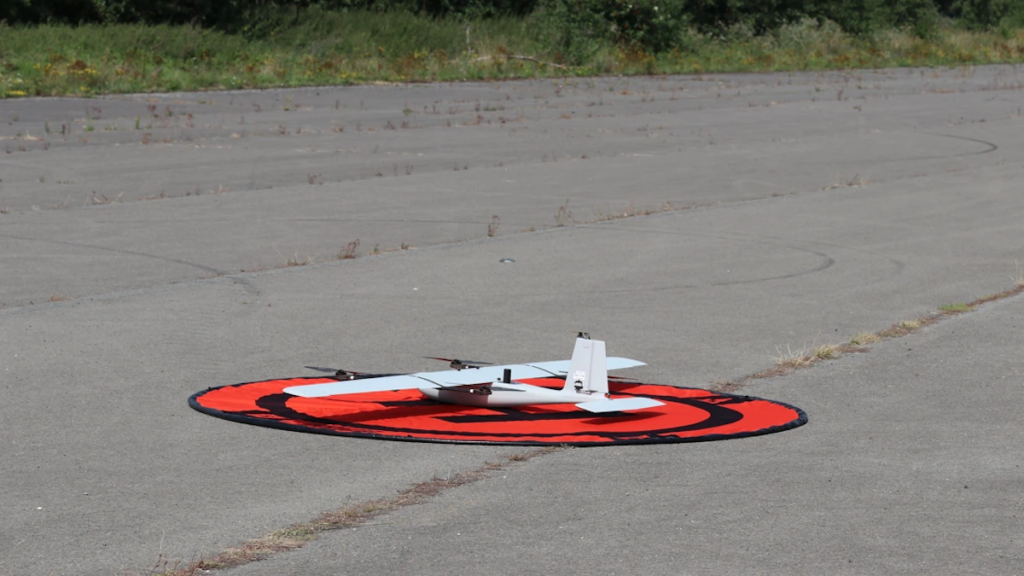 Power-to-Ship - Port of Barcelona
The conversation of improving air quality remains a key concern for ports across the world and motivated the Port of Barcelona to take action through innovative technology
Thus, the development of their "Power-to-Ship" project under the World Ports Climate Action Program (WPCAP), demonstrated by Carles Mayol, Sales Manager of the Port of Barcelona, was initiated with the need to decarbonize port activities, make an energy transition with renewable energies and new forms of fuel, and enhance air quality by improving shipping technology with dock electrification. Besides, the port has implemented a "smart grid" that enables efficient management of energy supply and demand.
«Dock electrification will allow us to improve the city air quality and enable energy transition»
Among actions towards pier electrification, there's also a focus on:
Encouraging clean and zero carbon new fuels, including the promotion of LNG (liquefied natural gas) as a transition fuel.
Providing onshore power supply from the grid to ships.
Creating new criteria for ship's environmental incentives, including rebates and lower taxes for vessels powered by LNG.
Electrifying wharves with a high-voltage network of energy from renewable resources.
But the Port of Barcelona isn't stopping at port electrification; they also pledge to increase their use of alternative sources of energy such as solar power, with the overarching goal of integrating all of these resources in the most efficient way. It should be noted that the port contains large areas that could be covered with solar panels, making it a space with high potential for sustainable energy.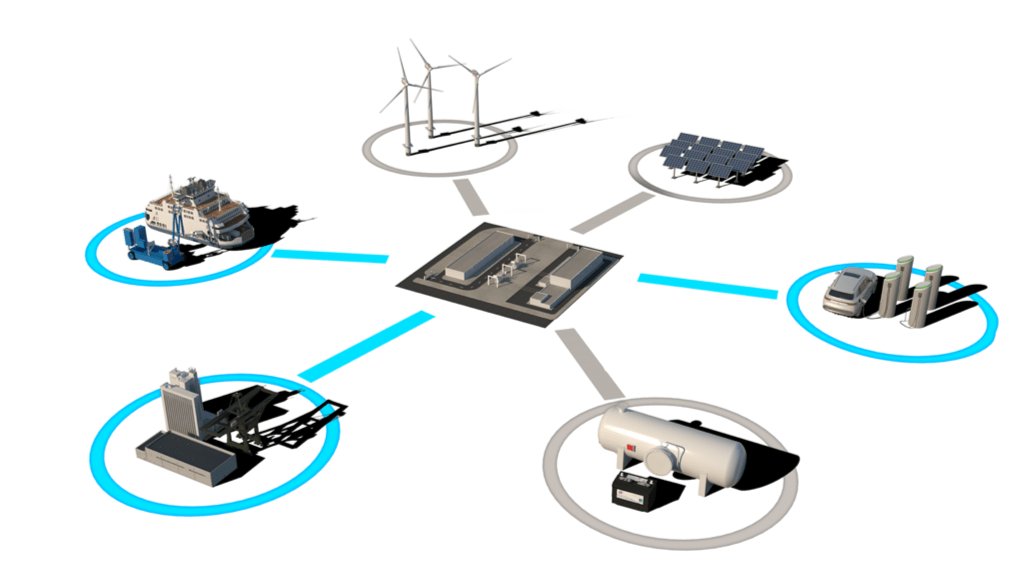 Port City Model - Port of Hamburg
Shifting away from challenges of air quality towards that of mobility, the Port of Hamburg is working on testing the optimization of cruise passenger land transportation using agent-based models (ABM).
With 480,000 passengers per day moving through the train station with an additional 950,000 cruise tourists per year, the main station is overcrowded and there is a clear necessity for reducing the complexity of the port flow. Unfortunately, the port cannot be expanded, however there are digital solutions in progress to remedy these challenges.
Using three types of data, the Port of Hamburg created the first interactive VR Port City Model, introduced by Jens Meier, CEO of the Hamburg Port Authority, that has allowed them to map out the flow of people and develop a more consistent system for monitoring congestion.
Their data collection process includes:
Anonymous telephone information that tracks the cell phone data of cruise passengers.
The use of Instagram photography to understand the movement of passengers, ex: If a passenger posts a picture of the city and then, after, one of the port, it can be deduced that they went between the two before embarking on a cruise ship.
Questionnaires in which they asked customers how they got from Point A to Point B.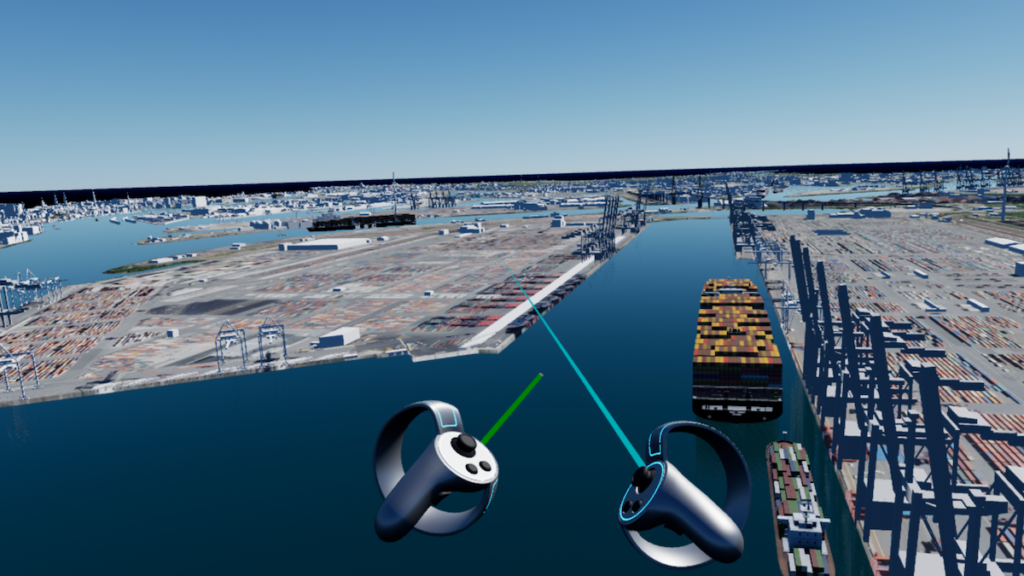 Following the data collection process, their analysis enabled them to build a model, enabling a view of potential tension within the flow of traffic based on a few adjustable parameters.
Playing with specific variables unlocked access to realistic answers:
How does changing the positioning of bus stations affect the movement of people? The model showed that it was able to increase the support by 20%.
What if taxis were replaced with buses? They were able to test how this would affect the flow of people.
How can traffic jams be avoided? By simulating shipping line related movements and individual measures of passengers to see where the problems arise.
How can can traffic flow be increased? Manipulate the scene with incentives to keep passengers in places for longer or move workers to less congested areas.
With the model fully developed, they hope to take it even further by optimizing the tool in regards to user experience, implement it in a second use case, and even include Geo-Fencing.
Towards a Smart Port & City Interface - Port of Montreal
Though the Port of Montreal was happy to see double digit growth over the past year, this period has also raised some questions about the future of the increasingly congested port.
In order to remedy the situation, the Port of Montreal has developed an application, called the Trucking PORTal, presented by Daniel Olivier, Director of Business Innovation, for truckers that not only gives them real-time congestion levels - but also uses predictive analytics from machine-learning to anticipate the possible traffic.
By logging into the app, truckers will be able to see the congestion levels over the next few hours -and up to 24 hours- before entering the port.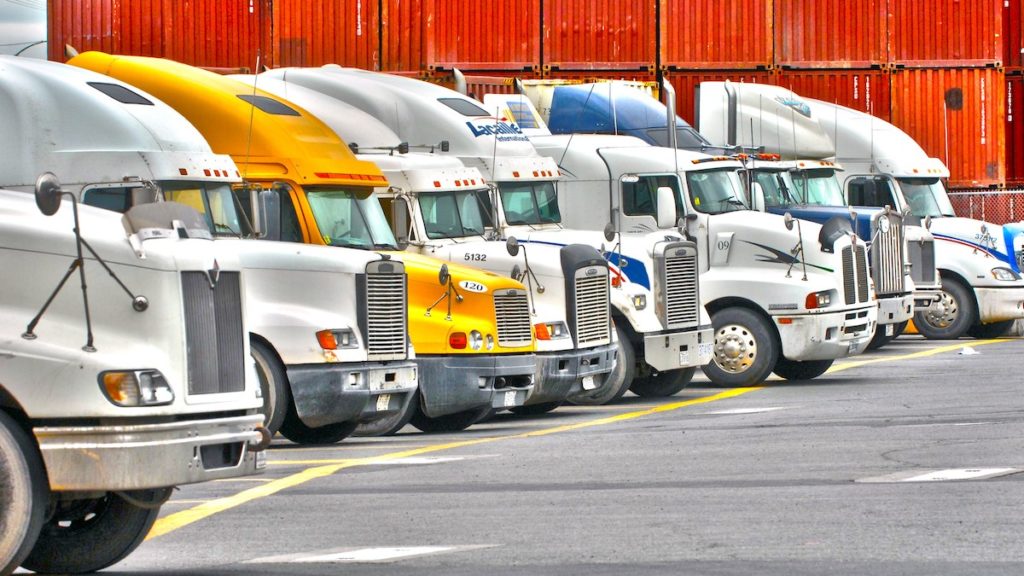 Other digital actions used to fuel the decongestion plan are:
A pre-gate notification process.
An AI container inspection process, using image recognition algorithms to detect structural damage to the container.
New gate OCR portals.
These advancements will not only decrease congestion in the port, amplifying a better user experience to truckers, but it also means less trucks on city streets and a smaller carbon footprint.
Plus, the opportunity to look towards the future of an integrated portal vision for truck, rail, and marine logistics.
Port Forward. Step by Step Towards a Smart Connected Port - Port of Rotterdam
The Port of Rotterdam's dream is to be a smart connected port. In the words of Thea De Vries, Director of Marketing & New Business, "A dream port is a port without delays," and that is exactly what their new technology hopes to initiate.
With four digital solutions, presented by Thea De Vries, they are well on their way:
Pronto is an application designed to enable shipping companies to optimize their port calls
Portinsider is a new generation port community system that brings all of the players of a port into one platform.
Portmaster is a management system for planning, monitoring, and management of port calls and operations to increase port performance at all levels.
And finally, they launched a digital twin that allows them to improve their model.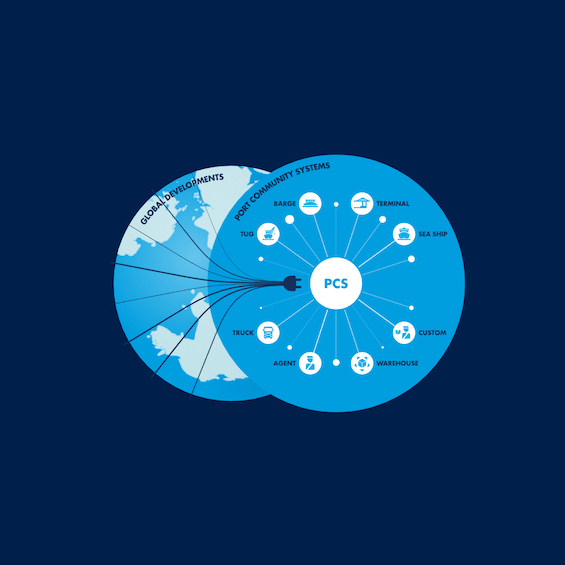 With all of these solutions combined, the users can see how the applications really work in a logistics chain.
These initiatives, along with supply chain solutions (their application Navigate) and API driven ship tracking, ensure that the Port of Rotterdam is achieving their goal of creating a connected port.
Environmental Technology - Port of Los Angeles
Finally, take another step back into environmental impact with the Port of Los Angeles, which has recently developed the Clean Air Action Plan (CAAP), collaboratively with the Port of Long Beach.
Their goal is to reduce emissions from ocean-going vessels and harbor crafts with the use of shore power and eventually reach zero emissions by 2030.
But their current Technological Advancement Program (TAP), announced by Eric Caris, Director of Cargo Marketing, kicks their mission into hard drive with these initiatives:
The reduction of diesel engines.
Celebrating Clean Air Day on October 2.
The Introduction of the world's first battery-electric top handlers for cargo loading, which were part of the advanced CHE (cargo-handling equipment) demonstrations.
Implementing hydrogen fuel cell electric trucks with Toyota.
Building fueling stations in convenient locations along the ports.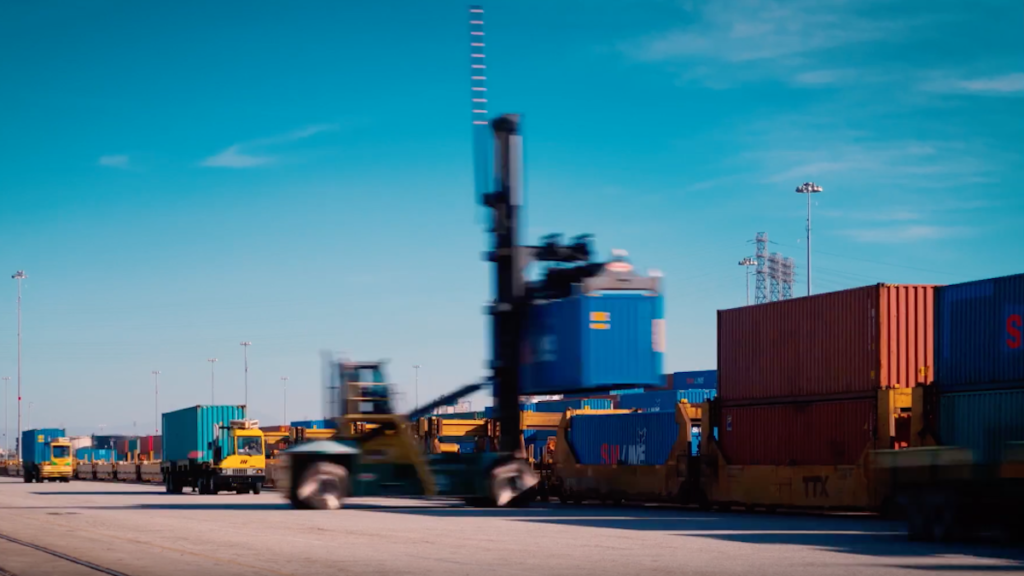 With $80 million in grant funding, the future of the TAP project is bright.
Though, there are a few other impressive projects that the Port of LA is rolling out including anti-idling technology that will decrease emissions, the first LNG powered vessels, and hybrid tugboats. All of which promise to support their mission of zero emissions.
With these advanced projects underway all across the globe, the future of ports has never been smarter. The presentations of the world's newest and brightest innovations bode well for the future of sustainability, mobility, and communication between the various logistics parties that make shipping possible, as well as cities and even between ports themselves.
As these new initiatives will immensely improve the daily lives of residents and visitors, it is clear why these are considered the most innovative ports in the world.
Subscribe to PierNext's monthly newsletter and gain access to exclusive reports and studies