homePORT, innovation with Hamburg' stamp
More than a decade ago, Hamburg started to integrate the concept of 'Smart Port' into its business strategy. Now, with homePORT, the German port revisits the concept of innovation with a new platform that Phanthian Zuesongdham defines as a "prototype in itself".


Posted on 04.20.2023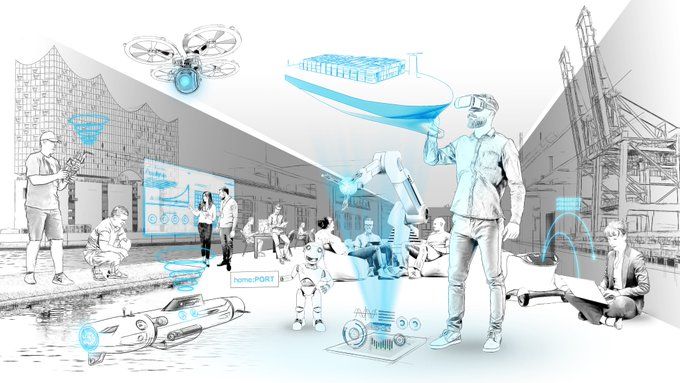 homePORT wants to revisit the concept of innovation by projecting inside-out, as Phanthian Zuesongdham, head of the Port Process Solutions division at the Hamburg Port Authority, explains to PierNext.
"As a Port Authority, we have realized that we can generate innovation in a different way: from the port to the wider ecosystem around us, in an upstream and downstream process," she explains.
She stresses that when referring to the port's ecosystem, this doesn't only include companies directly linked to the port, but to the service providers and partners of the companies doing business with the port.
What is homePORT?
Located in a 120m² container campus at the south exit of the St. Pauli Elbe tunnel, in an area covering 4,500m2, homePORT is an open, independent and bi-directional innovation platform that aims to be a first contact point for maritime innovation in the city and offer start-ups, companies, academics and researchers the facilities and equipment to help them prototyping and testing.
"This is an emerging product or service that is currently in the pilot phase, which is why it is built in a container, because we are studying what this business model should be like and how it should work to establish a brand and create a positive customer experience," she points out.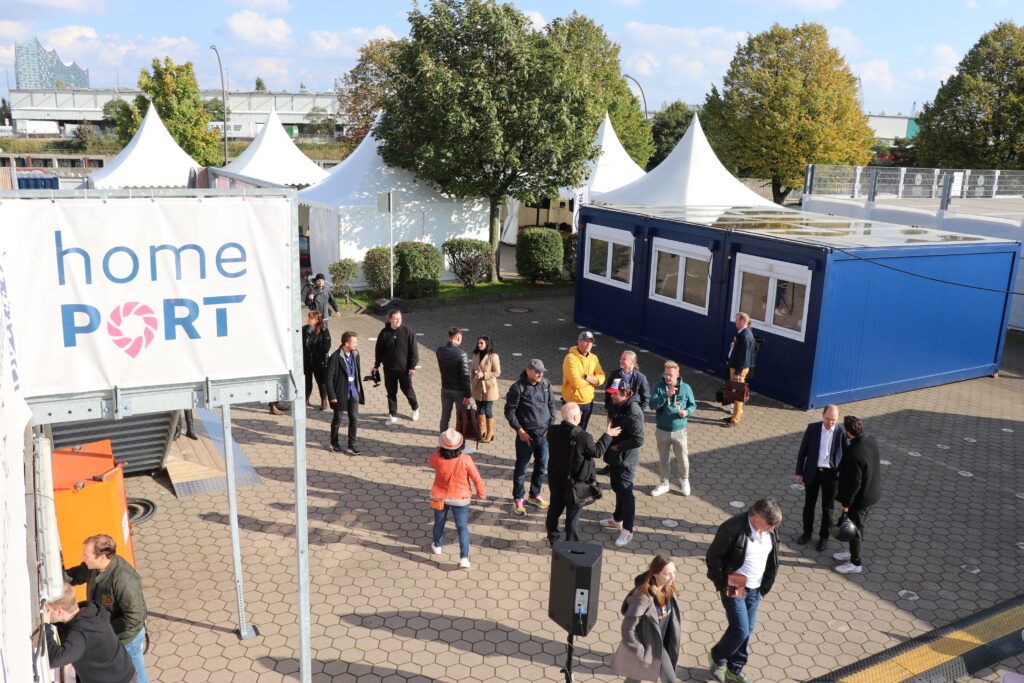 This innovation that homePORT wants to promote is structured around the following topics: Zero emissions, Drones and Robotics, Additive manufacturing, Infrastructures and logistics,  Intelligent Traffic Systems and Digital Twin, AI and IoT.
The homePORT spaces include a series of laboratories called Urban Tech Playgrounds, designed to test products and services, and a workshop and testing area and space to add additional containers. There is also a maker space, designed to be a shared technical workshop with equipment that facilitates the creation of prototypes or the development of products by members of the community.
homePORT differentiates itself from other innovation platforms by its clearly technological focus
Homecoming homePORT, a technology festival
Zuesongdham explains that in this first  development  phase, homePORT is conducting several experiments to learn and deepen its understanding of how the port and the ecosystem can take full advantage of this new innovation platform.
"That is why we have created a portfolio of services that we are now offering and collecting feedback on. In this direction, we are also organizing events related to maritime innovation, one of which is Homecoming homePORT, which we consider a prototype in itself and which will celebrate its second edition in June," she shares.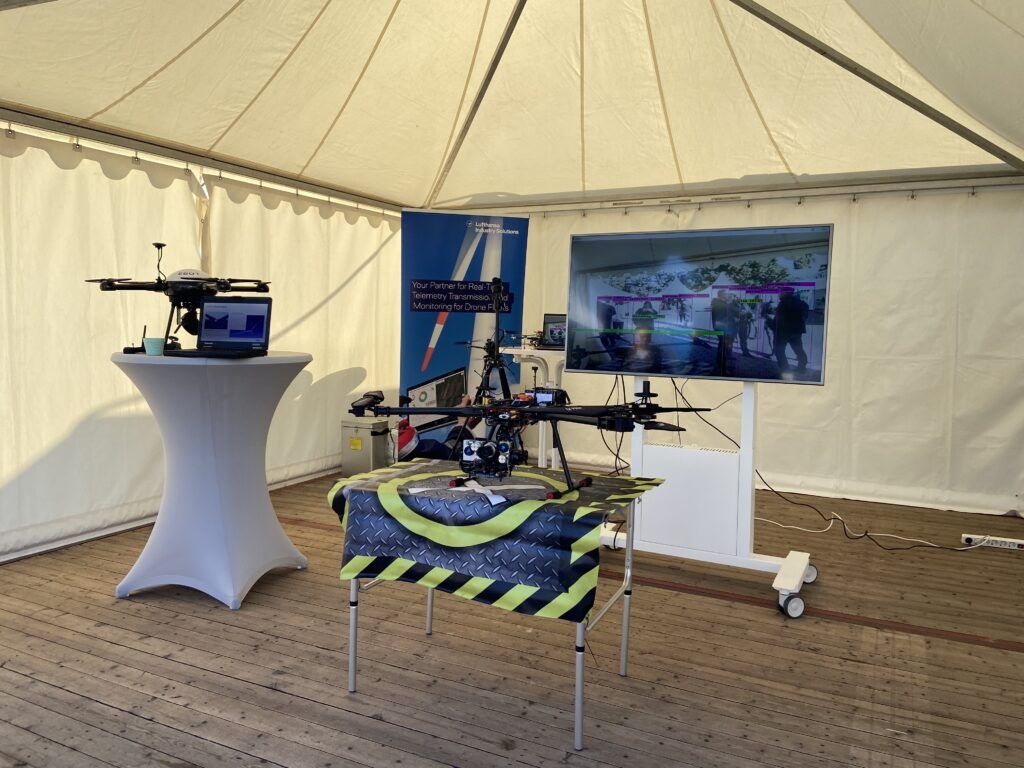 Conceived as a maritime technology festival, it is an annual 'theme park' where exhibitors can demonstrate future solutions for the industry. A platform of opportunities that wants to prove, in a very practical way, how different technologies can help the sector overcome challenges such as energy transition.
"We have not yet finalised our product portfolio, so we are looking at what has been well received and what has not. We are also looking at the possibility of using homePORT as a test bed or living lab - this is one of our main services," she explains.
From her point of view, this 'real' contact with prototyping and live demonstrations is fundamental, as it will be a 'mix' of technologies that will allow companies to evolve towards carbon-neutral models, generate a social impact and face challenges such as climate change or demographic change, for which, he points out, it is essential that new generations are gradually added to the sector.
When will results be visible?
Phanthian Zuesongdham explains that homePORT is being developed in different stages lasting approximately two years each. "We work on the present and the future in parallel. We are now in homePORT 2.0 and the aim is to develop these services further. The current location is a gateway, but another evolution of the platform will be the inclusion of more areas spread throughout the port and for which new spaces will be defined according to their use," she shares.
She explains that they are not going to 'patent' the innovations generated in homePORT. In this sense, the platform is a facilitator, similar to other port innovation models around the world: "We want to learn from other experiences and also open our doors for other port authorities to learn about what we do in homePORT. There is no single model, we have to find the elements that work best in our community and our stakeholders and adapt them to our environment."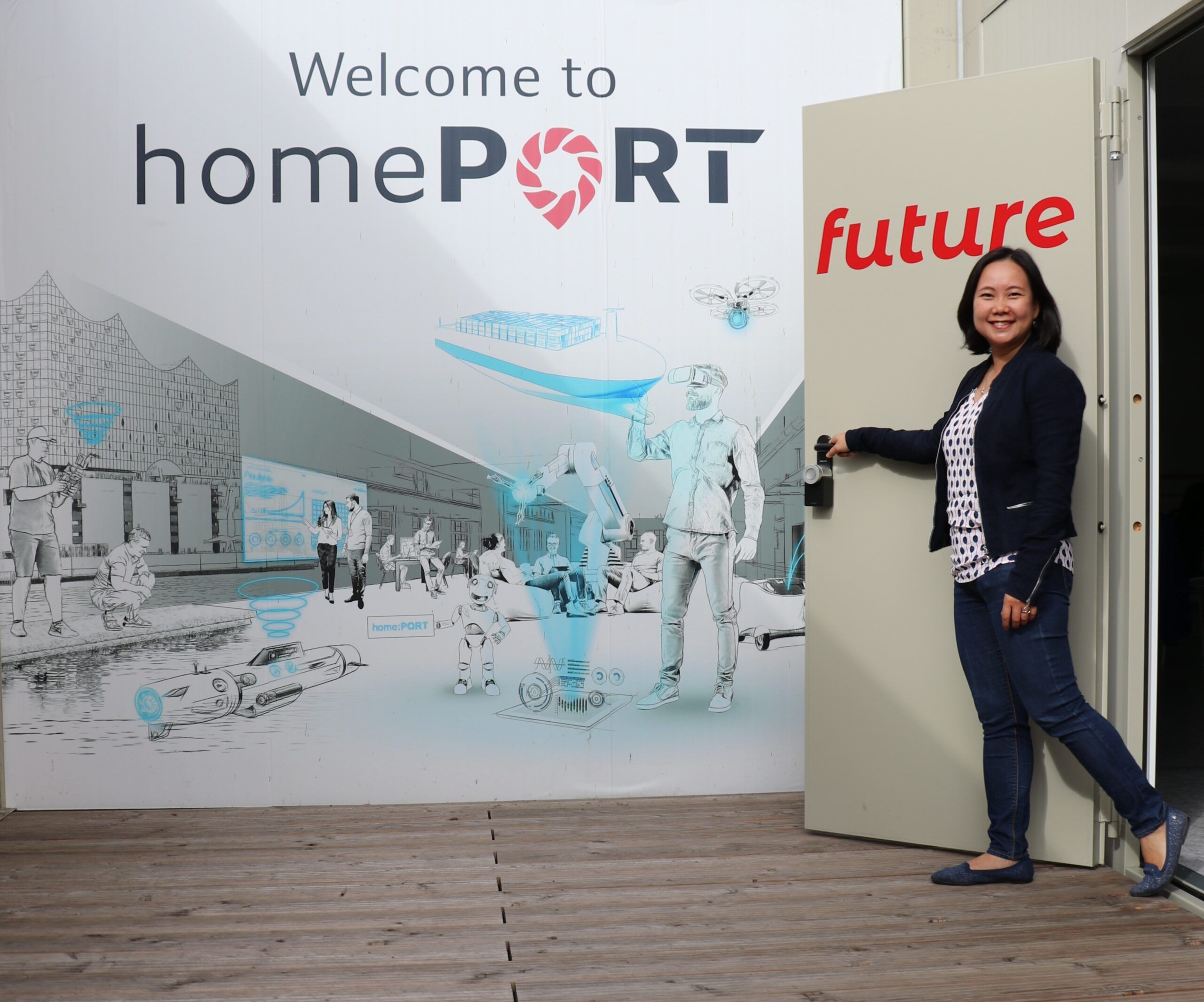 The head of Hamburg's Port Process Solutions division says that what distinguishes homePORT from other platforms is that it is focused on technological innovation. "We want companies to lose their fear of technologies such as artificial intelligence so they can integrate them into their business models to be better prepared for the future," she stresses.
How does homePORT fit into the innovation portfolio of the Port of Hamburg?
Lastly, Zuesongdham wants to emphasize that homePORT is not a strategy only benefiting the port of Hamburg, but has been defined in tune with the city. "homePORT will lead Hamburg's maritime innovation, which in turn is also linked to the port's master plan and the goals of the Chamber of Commerce. It is part of a coherent strategy for the city that will create synergies from the resources that will emerge from the various alliances we are establishing with different partners," she explains.
After a decade of leading port innovation, the Port of Hamburg is testing other methodologies to broaden the meaning of 'Smart Port'.
"homePORT wants to define a good business and governance model based on sustainability. This does not only mean generating an economic impact but also creating positive social and environmental impacts. These are the dimensions that concern us," she concludes.
Subscribe to PierNext's monthly newsletter and gain access to exclusive reports and studies