Connected and autonomous, this is how supply chains will be in 2025
Supply chains look to the future. To continue creating value, they must redefine their objectives, adapt to new customer demands as well as to climate and geopolitical contexts marked by instability and the increased frequency of disruptions. The article analyses several reports presented by large consulting companies which explain why technologies are the best allies to adapt these processes with flexibility, resilience and transparency.
Posted on 12.03.2020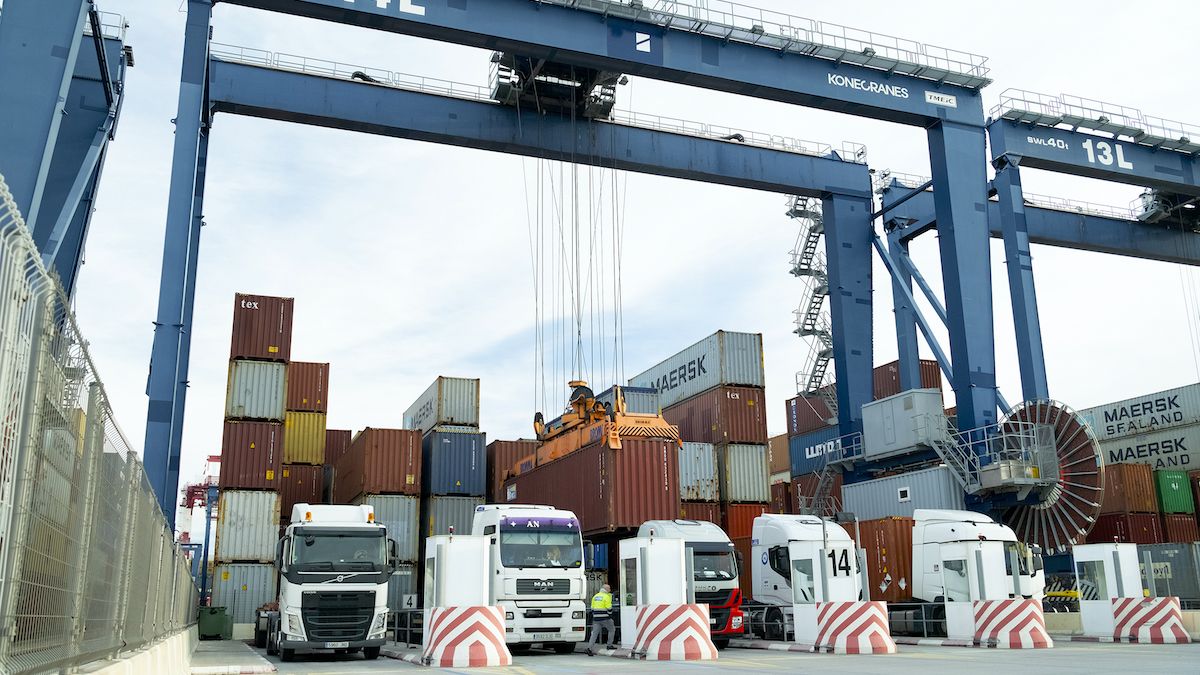 The next five years will be a period of significant changes in the logistics chains. To face a successful reorganization, all the agents involved need to be ready to adapt their businesses. In this very near future, customers and sustainability will be central, and the Internet of Things (IoT), automation and digitalization will be the fundamental tools to face uncertainty.
The main international consulting firms agree; Supply chains must anticipate market developments and face global challenges that, today more than ever, have exposed their strengths and weaknesses.
A sustainable, local and customer-focused chain
However, according to BSR report "The Future of Supply Chains 2025", most logistics providers do not have the appropriate tools to assess or manage these impacts. A solution to this problem is to re-establish supplier networks that are geographically closer, which, in addition to aligning with this mission and vision, will reduce possible disruptions in the logistics chain thanks to an agile response provided by having suppliers and resources close by or by diversifying their geographical location.
This American consultancy firm recommends that organizations prepare themselves to face a massive and large-scale migration, in addition to the effects that automation will have on many workers, since in some cases they will be displaced by machines. Companies can mitigate this volatility by promoting responsible and inclusive work practices, implementing transparency and developing plans that make this workforce transition sustainable.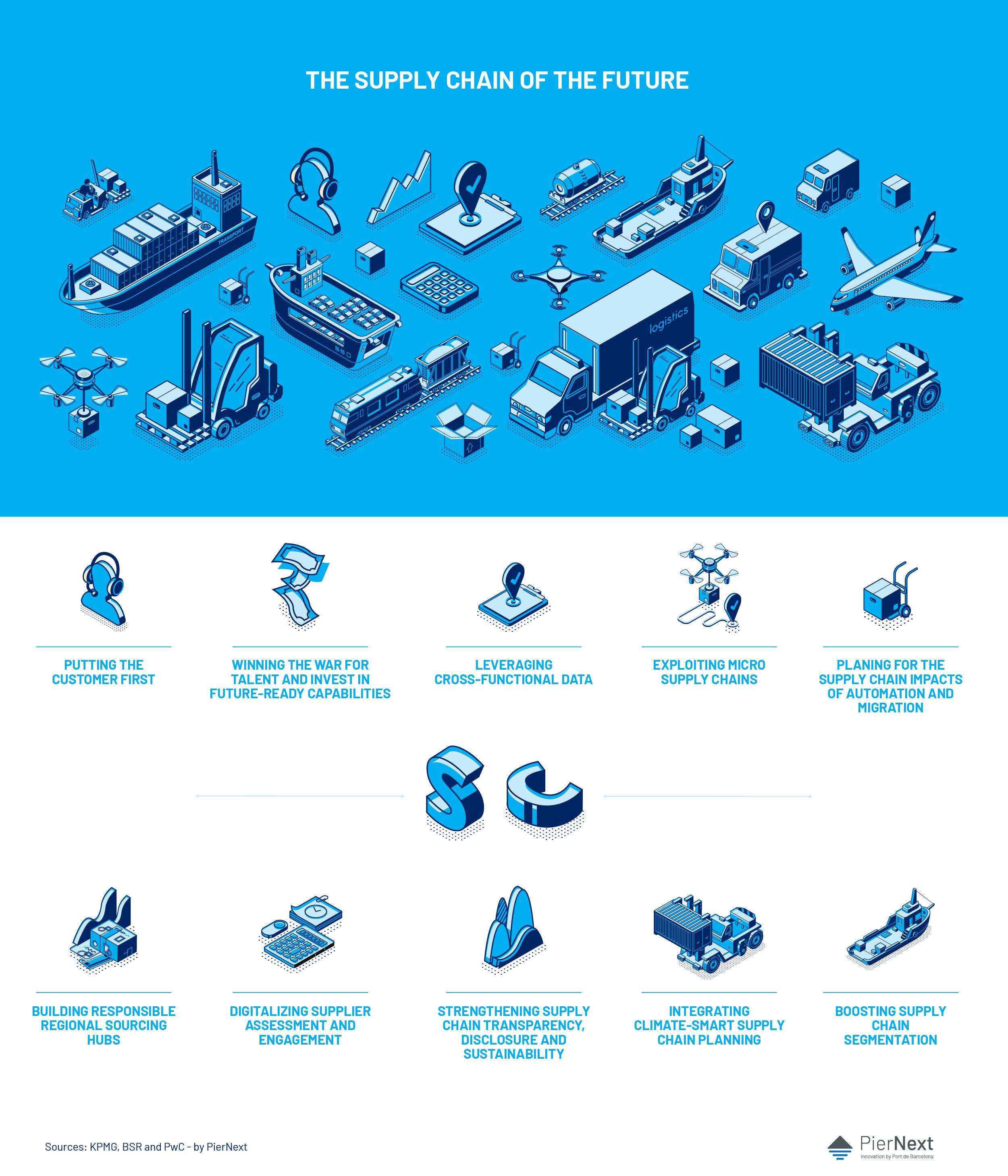 Therefore, it will be essential to ensure that the best talents are part of the business' workforce, as stated by the KPMG report "The road to everywhere. The future of supply chain". The irruption of technologies such as Artificial Intelligence, Blockchain or robotics will require highly specialized profiles that are currently limited. For this reason, recruiting them must be part of the long-term strategy of the entire logistics sector.
The climate emergency also requires a forceful response from such a globalized sector. This should focus on planning models capable of finding alternative materials and resources, new ways to ensure supply and minimize interruptions, more sustainable modes of transport and the accounting of the operators' external costs. Since logistics chains interact with multiple agents, companies must partner with suppliers who share this same commitment.
Customer profile represents another paradigm shift. Digitalization and IoT devices have accustomed clients to on-demand products and services, as well as the expectation for faster deliveries. According to KPMG, this should not be a problem if chains segment and streamline their production to respond to the transition from mass to personalized demand.
In 2025, the customer and sustainability will be central, and automation or digitalization will be fundamental tools to face the future with resilience
Technological allies
The introduction of technologies such as Artificial Intelligence (AI) allows to interpret the data generated by interactions with customers to segment and predict behavioral patterns and anticipate the market. The challenge of managing a massive volume of data is an opportunity to be more innovative on the way we evaluate and interpret them.
Thus, with more data available than in any other period in history, another challenge faced by the different links in the chain will be to define and distinguish what information is useful and which is not, and how to collect and interpret it. Supply chain leaders will need to evaluate available tools and processes with several priorities in mind: they need to be in real-time and open-ended.
Along these lines, KPMG predicts a connected and self-optimized logistics, which at the click of a button, data will be processed in real time, connecting the different agents of the chain in a transparent way, thanks to integrated, end-to-end systems.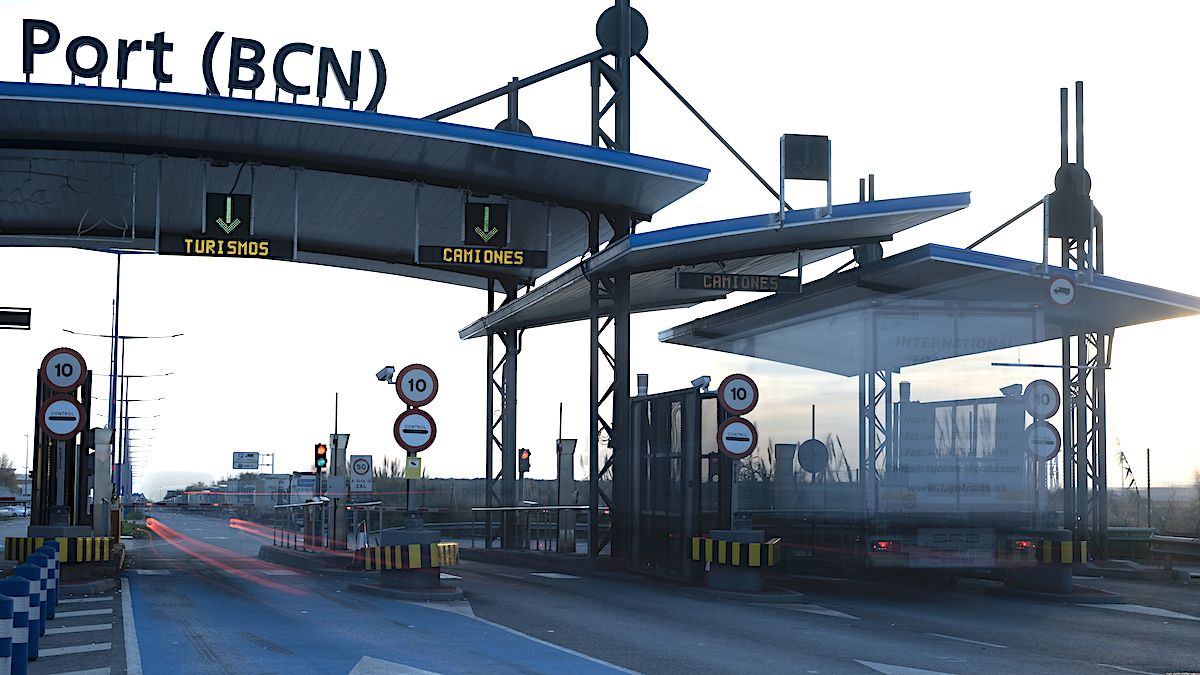 Transparency is another key and a remedy against uncertainty. Logistics can anticipate by preparing for possible future scenarios by improving visibility and communicating actions better. This will also allow companies to be ready when addressing regulatory requirements and scrutiny from political interests that may appear in the context of international trade.
PriceWaterhouseCoopers' report "Connected and autonomous supply chain ecosystems 2025" also foresees that supply chains will be self-orchestrated, integrating external agents from start to finish. This principle also corresponds to the planning of the chain itself, as real-time synchronization allows processes to be continuously optimized. Digitalization will also report savings and benefits, specifically of 6.8% and 7.7%, according to a survey carried out by the firm.
Regarding automation, the report talks about intelligent logistics, capable of connecting the physical with the digital through automated warehouses and transport that will help maximize efficiency and reduce costs.
The ports, at the forefront
Many ports have already initiated this way forward, and their leadership can serve as an example for the rest of the logistics agents.
Rotterdam, Hamburg, Los Angeles, Antwerp or Barcelona are examples of ports that have understood that in these new times they need to focus their strategy on sustainability and the digitalization of their activity. They lead international initiatives to, on the one hand, promote the energy transition and decarbonisation of port activities and, on the other, guarantee the traceability of merchandise and the integration of operators through the sensorization of their enclosures and the development of collaborative applications that cover the entire logistics chain.
Subscribe to PierNext's monthly newsletter and gain access to exclusive reports and studies