Last mile delivery: the challenge to be more efficient and sustainable
Ecommerce grew by 19% in 2020 and projections indicate that growth will continue and put further pressure on a supply chain strained by various global developments. This demand requires innovative solutions in its management and transport model, many of which are already underway.

Posted on 04.14.2022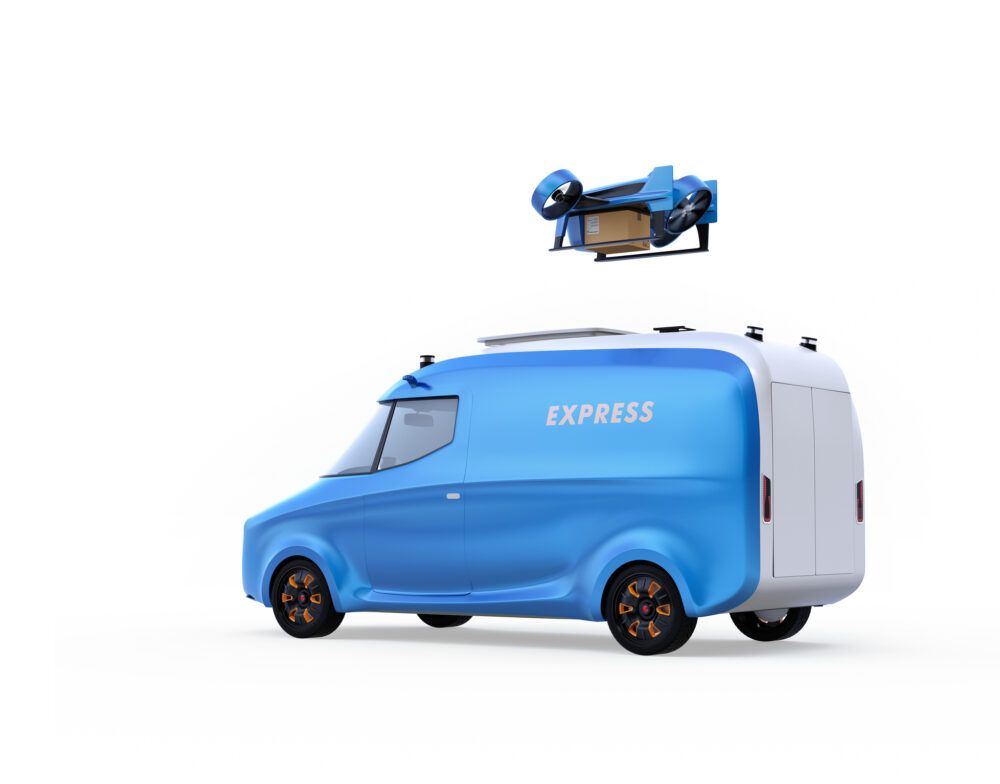 E-commerce and last mile delivery
Last mile is the term that defines the delivery of parcels at the last stage of the journey, usually from the warehouse to the final destination. However, the unstoppable growth of online shopping - e-commerce - means that the management of transport for this use needs to be rethought in favour of a more sustainable model. 
In Catalonia alone, 80 million online purchases are registered each year, an increase of 28% over the last two years. According to data from the Catalan Ministry of Enterprise and Employment, 84% of the products purchased are delivered to the customer's home. In total, this represents 66 million annual trips, 11% of which require a second visit due to the absence of the recipient. 
To avoid certain inefficiencies, such as the excessive return of packages, Guillermo Solina, CENIT researcher and PhD student in mobility at the Port of Barcelona, proposes, among other solutions, "the regulation of ecommerce through pricing policies of urban distribution of goods," which would also improve "failed deliveries by creating parcel collection hubs," he points out.
In this direction, the Generalitat de Catalunya will regulate the last mile of online commerce in order to reduce its environmental impact and increase legal certainty for concepts such as dark stores. The bill is expected to reach the Catalan parliament in the summer of 2023 and come into force at the end of that year.
"Public-private collaboration is needed to promote the improvement of urban mobility in terms of congestion and air quality and to optimise journeys, imposing the use of zero-emission vehicles," adds Solina.
For the mobility expert, digitalisation and data sharing should also be promoted in order to optimise last mile distribution. He proposes solutions such as converting public spaces like train stations into parcel delivery hubs or using public transport  for distribution.
Optimising and managing delivery through technology 
However, the rise of ecommerce is not solely responsible for the pressure on last mile distribution. Pandemics, raw material shortages, rising freight rates... these global disruptions only confirm the need to reconfigure the current model. 
Technologies such as Artificial Intelligence, as used by the startup Hedyla, which has created software to optimise routes and other parameters related to the transport of goods, contribute to accelerating this paradigm shift.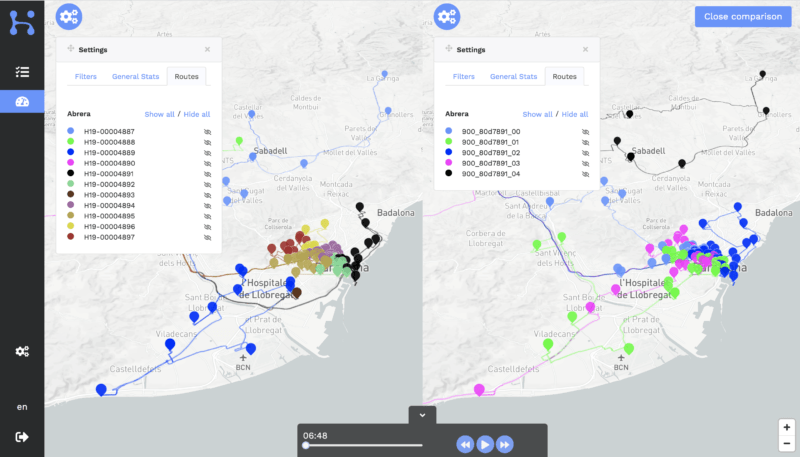 "The digitisation of operations generates a lot of data, but few companies can really use it for decision-making, as manual analysis is not simple and more advanced solutions are required. There is a very clear change in trend, there is a growing appreciation for tools that allow you to automate costly processes with a rapid capacity for adaptation," remarks Andreu Araque Pascual, its CEO and co-founder.
He adds that the traditional model is usually based on static scenarios and can work well in environments with little change. However, recent drastic changes in demand, such as regulatory changes, "make it very difficult to maintain this way of operating."
Araque Pascual believes that regulation is not the only change that last mile logistics will undergo. "It's not a simple issue, so different cities will probably try a different model and over time the most successful ones will consolidate."
Among its clients are large Spanish distributors and transporters, whose software allows them to save 90% of delivery planning time, 30% of route execution time, reduce their carbon footprint by 30% and save 20% of logistics costs.
Hedyla envisions a collaborative model for the logistics of the future. "Sharing resources, services and operations between actors, whether or not they are competitors, will reduce costs, improve logistics services and reduce the impact of urban distribution in cities: noise, congestion, pollution, etc.," says the entrepreneur.
The rise of ecommerce is not solely responsible for the pressure on last mile distribution. Global disruptions also confirm the need to reconfigure the current model
Last mile solutions: electric and autonomous vehicles?
In the field of mobility, several projects are beginning to proliferate that seek greater efficiency and optimisation of last-mile delivery vehicles and robots based on two technologies:
Last March, British company Arrival presented its zero-emission electric van at the Port of Barcelona. "It has been specifically designed to meet the needs of fleet operators and accelerate the commercial transition to electric vehicles," explains Andrea Finardi, commercial director for southern Europe.
In its design, several factors have been taken into consideration, not least maximising load volume to increase space efficiency, hence its square rather than rectangular shape, and the well-being of drivers.
"Research plays a very important role in the design of our vehicles. In the initial interactions with our drivers, we did a lot of interviews to understand how they use the vehicle in their daily lives, as they perform very repetitive actions and are constantly getting in and out of the vehicle," he says.
Beyond the emission neutrality offered by electric mobility, Arrival's solution, which will go into production this year, features several additions, such as a modular design that reduces maintenance and repair needs, a 16" interactive touch screen that brings all driver functions together in one place, and a streamlined cab with a seat optimised for driver entry and exit.
"Whatever the requirements of a fleet, we have a product that will meet that demand. There is really no reason for a company not to opt for an electric fleet," Finardi concludes.
Autonomous vehicles and robots
Several projects are currently under development in various parts of the world. In Spain, a team from the Universitat Politècnica de Catalunya (UPC), CARNET and its industrial partners, coordinated by the Institute of Robotics and Industrial Informatics (IRI), have designed and built a prototype of an Autonomous Delivery Device (ADD) to automate last-mile logistics.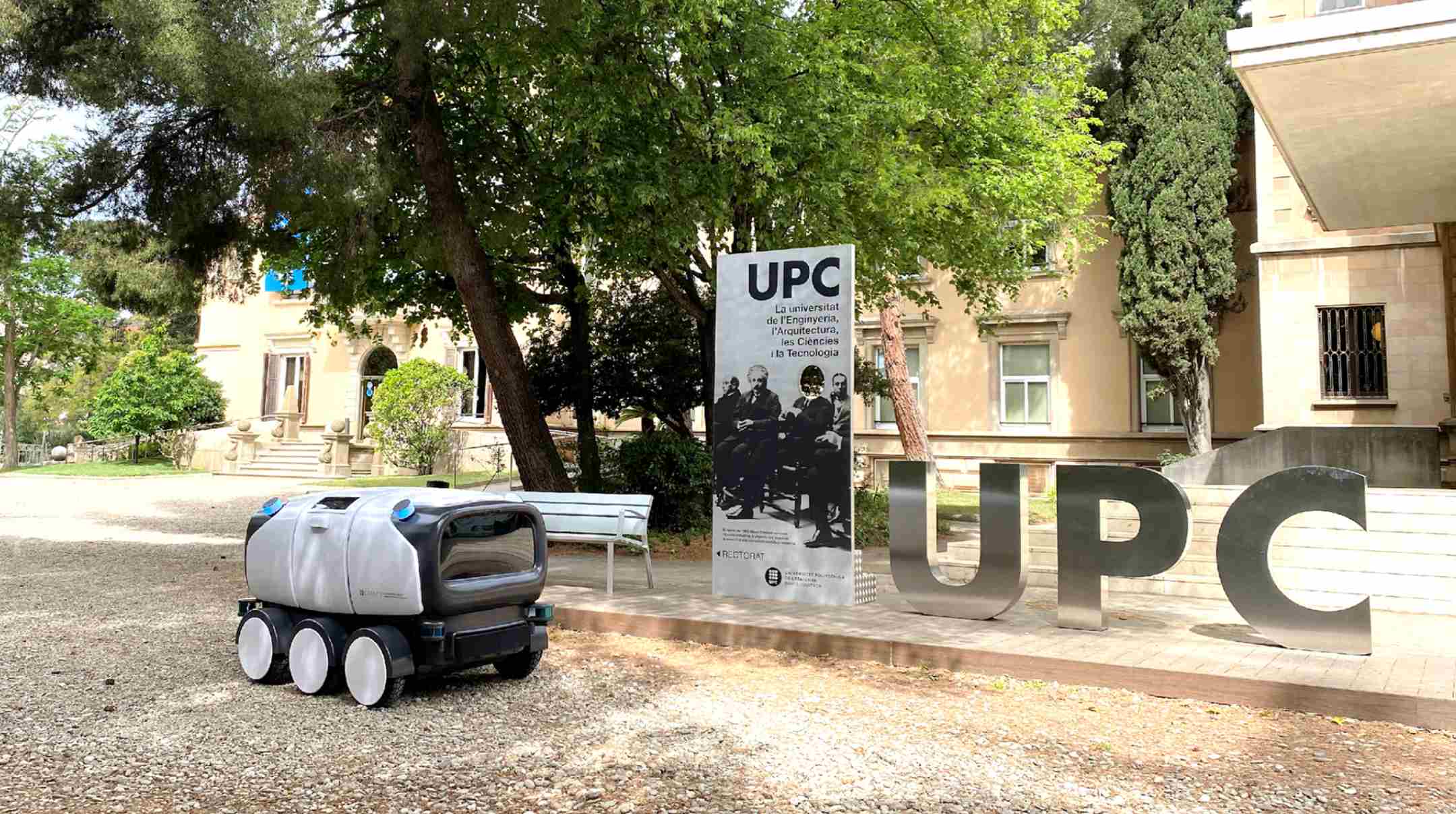 The autonomous vehicle travels at a maximum speed of 20 km/h, measures 170 cm x 110 cm x 100 cm, has six wheels and can go up or down steps up to 20 cm high.
"The deployment of autonomous vehicles would lead to a significant reallocation of the carrier's costs and make the service more economical and efficient than with conventional vehicles. In fact, these vehicles can operate at off-peak hours or even at night, when there is less congestion," the UPC website states.
The vehicle has already been tested in Esplugues de Llobregat, Barcelona, in a pilot that will also travel to Hamburg and Debrecen (Hungary). Once the closed-circuit tests have been completed, it will be tested in a real environment in a few months' time.
"The most feasible option, in my view, is the incorporation of the electric vehicle as its technology is much more advanced. The autonomous vehicle needs an infrastructure and 5G connectivity that is not yet available," says Solina.
Last mile and ports
For Araque Pascual, the pressure on port terminals caused by traffic growth is a reality faced by many ports. One way to cope with this pressure is to incorporate technological innovations to make the available infrastructure more productive, in addition to investing in upgrading it.
"Ports are still an intermodal node connecting domestic and international transport and in many ways similar in operation to what happens in a warehouse. In this sense, there are many processes in which our solutions can be applied, such as the optimisation of logistics nodes that allow us to redefine those through which each article should pass from its manufacture until it reaches the end customer," he assures.
The world's largest fleet of clean energy vehicles is now operational in the port of Tianjin, China. This fleet consists of 75 electric artificial intelligence robots (ART), 31 electric autonomous trucks, 50 electric trucks and 30 hydrogen fuel cell trucks.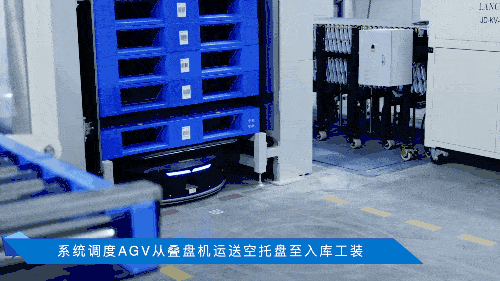 Compared to a fuel fleet having the same capacity, the operation of this clean energy fleet will reduce fuel consumption by 279 tonnes and carbon emissions by 865 tonnes per month. 
As far as the Port of Barcelona is concerned, Solina says that with its integration within the urban fabric of the city, it has the possibility of offering last-mile distribution services for certain goods passing through the port territory itself. 
"The main challenge is the logistics involved in ecommerce, such as identifying the containers that carry the items destined for the last mile, the deconsolidation of these containers within the port, finding the space to carry out these activities, and the final distribution," he concludes.
Subscribe to PierNext's monthly newsletter and gain access to exclusive reports and studies