3D Factory Incubator: a hub to revolutionise the industrial sector with km0 manufacturing
Like other types of disruptive technology, 3D printing has the capacity to revolutionise industrial and production processes. Additive manufacturing cuts the cost and time involved in launching new products, speeds up production and optimises design and quality. What is unsure is the time it will take for this technology to mature and expand. How long will it take for 3D printing to become a widespread part of the industry? How will it affect international trade flows? PierNext asked these questions at the 3DFactory Incubator, where ground-breaking start-ups are promoting large-scale additive manufacturing.
Posted on 06.06.2019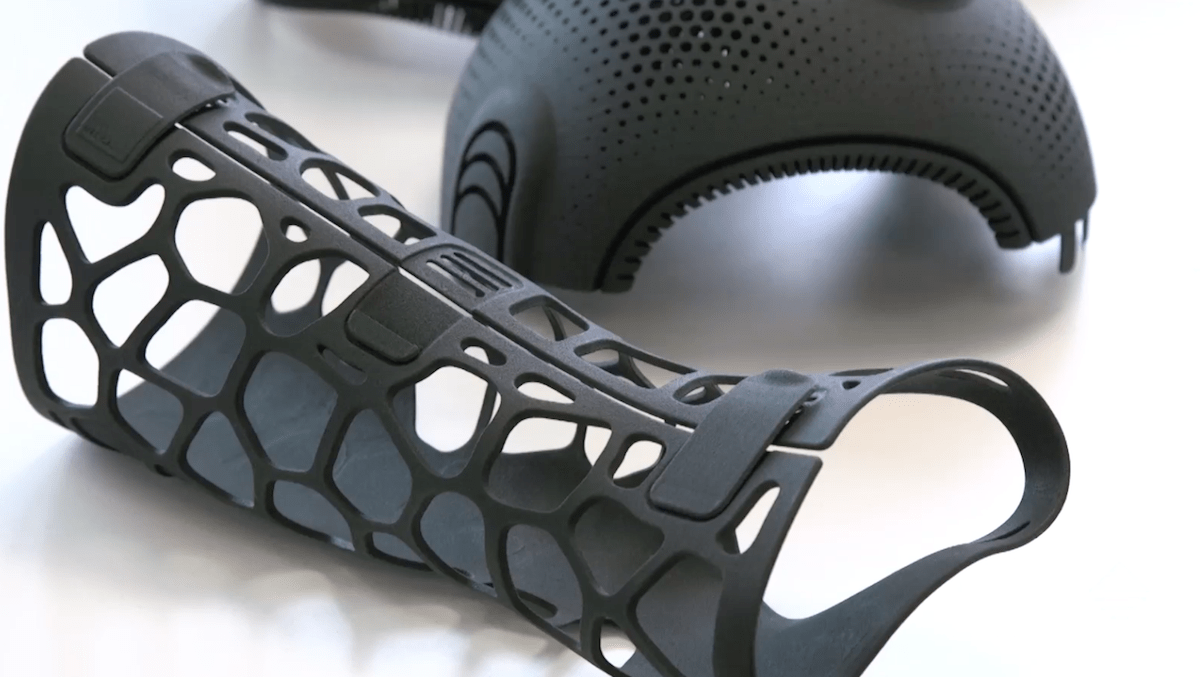 The Consorci de la Zona Franca de Barcelona (CZFB) and Fundació Leitat have promoted the 3DFactory Incubator, the only 3D incubator of its kind in Europe and part of the innovation ecosystem at the main logistics hub on the Mediterranean, which also includes the Port of Barcelona, ZAL and Airport. As director Aintzane Arbide explains, the goal is to incubate the 25 best projects (SMEs and microenterprises) in the sector so that companies work with 3D from the very beginning. The entrepreneurs who work in this 600-m2 space have an industrial profile and know how to make the most of the facilities and machinery on offer.
3D printing has a huge capacity to disrupt and although the technology is already quite advanced, the adoption rate in companies is still low. "It's incredible what you can do with 3D printing now. The problem is that companies don't know how to harness everything this technology has to offer. This is why we have to make a special effort to help make it more widespread," says Arbide. What is behind this low adoption rate? It is partly due to the fact that it is a very new system. It has only been around for less than 10 years in Europe.
Joan Folguera, CEO of INTECH3D – one of the companies incubated at the 3DFactory Incubator, has spent more than three years at the helm of the leading 3D printing consultancy firm in the region and knows the sector very well. "It was only after 2012 that we saw exponential growth in the use of this technology in Europe, right when the patents expired in the United States," explains Folguera. When these patents opened up, it allowed for greater expansion and brought more developers and manufacturers into play. Nevertheless, in such a short time, real implementation is still scarce. So, companies like INTECH3D that are aware of the great potential of 3D printing for industry are facing the challenge of opening other companies' eyes and making them see the many applications and advantages.
Sometimes, this technology isn't adopted because people in the business world haven't been trained on it. To adopt 3D printing, you have to understand, test and practice with it. It is essential for universities, vocational training centres and companies to join forces to train and create new professionals for the sector. In turn, they will integrate this technology from the very beginning of their careers, with a greater degree of expertise.
The list of benefits to companies that have included 3D printing in their production processes is long: quick, flexible prototyping; cutting costs; personalising; and many other applications yet to be discovered.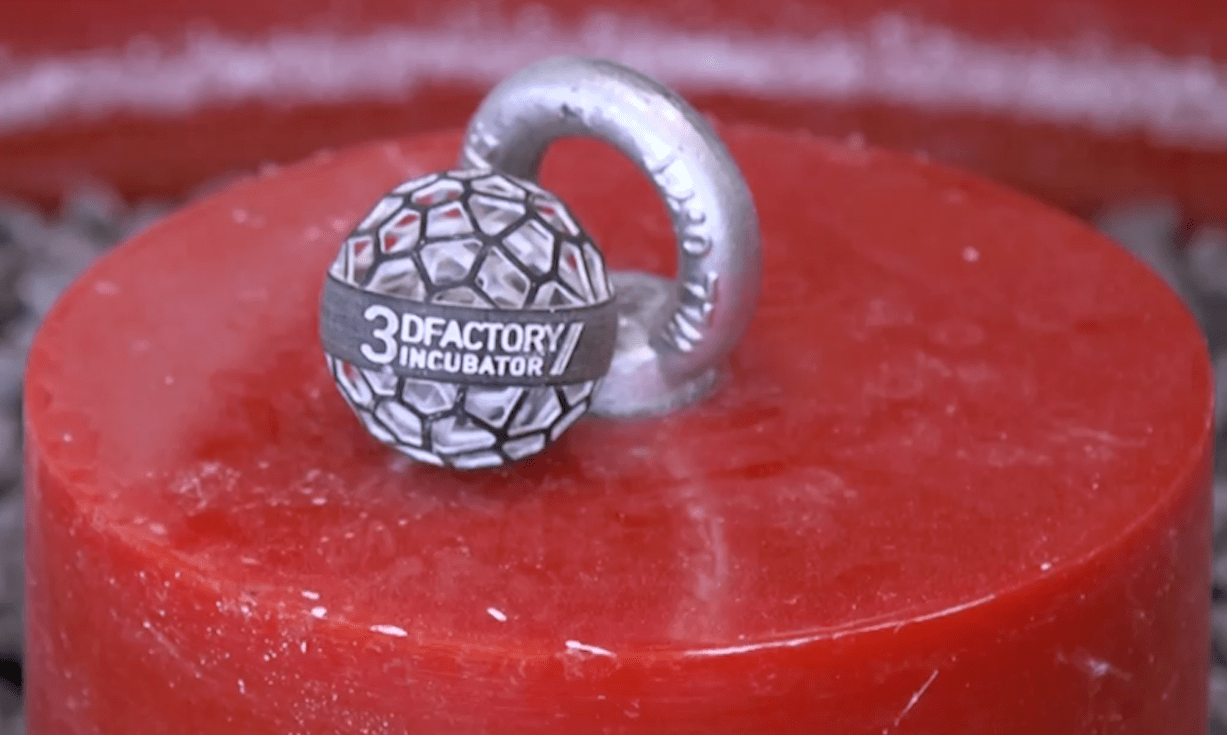 Volkswagen's experience highlights the time and financial benefits of this technology. The German brand is the first car manufacturer to use the sector's latest: the HP Metal Jet process, which simplifies and speeds up 3D metal printing. This boosts productivity up to 50 times over other methods using the same technique and, for the first time, 3D printing is ready for mass production in the automotive industry. It is a question of time before the benefits already being seen in the four-wheeled vehicle sector expand to other divisions.
3D Factory is experimenting daily with the advantages of this technology, with various printing models to cover the needs of all the incubated companies: desktop printers like the Sigma (FDM), FormLabs (SLA) and Sinterit Lisa (SLS) for prototyping and manufacturing parts, for example. They also have industrial printers for production on a larger scale: Stratasys J750 (Polyjet), Stratasys Fortus 450 (FDM), HP Jet Fusion 3D 4200.
And if you need quality control, inspection, checking machines, reverse engineering, virtual assembly or 3D modelling, the ROMER Absolute Arm is the tool for you. A robotic measuring arm that doesn't require calibration.
Changes in the logistics sector: evolution, adaptation and improvement.
Any disruptive innovation in the manufacturing industry has the potential to transform the whole supply chain. The evolution that comes with 3D printing may bring about changes in commercial and production flows sooner than expected. Because, according to PricewaterhouseCoopers (PwC) study, in the logistics sector 37% of sea transport containers and 41% of air cargo may be affected. It is important to remember that this technology was created for manufacturing close to where the product, design or business model is created. "The idea is for km0 production," adds Folguera. It could even be used to print spare or special parts, for example, without waiting for them to be produced or sent from the warehouse, cutting delivery times.
According to PricewaterhouseCoopers (PwC) study, because of 3d printing 37% of sea transport containers and 41% of air cargo may be affected
Another possibility is to do the 3D printing in the company's warehouses. This would transform how they work, cutting storage costs in addition to making manufacturing cheaper. In terms of transporting raw materials, "Transporting a finished product isn't the same as the powders and chemical elements needed for 3D printing," notes Armand Marcé, COO of KAO Chimigraf.
Ports cannot stand on the side lines and watch this revolution that promises to transform the very nature of transport and logistics. So, the Port of Rotterdam has been looking into how they can take advantage of the development of this technology to reduce its impact on trade flows. Their strategy involves becoming a 3D printing centre for maritime transport and offshore industries. The first step was opening RAMLAB (Rotterdam Additive Manufacturing LAB) at the RDM Rotterdam Innovation Dock. It is the first 3D metal printing lab in the world for the maritime sector.
So, 3D printing opens doors for a la carte production. A client's order can be created in an instant. And when the reliability and accuracy are 100%, 3D product designs will be able to be sent from one country to another, allowing for international manufacturing.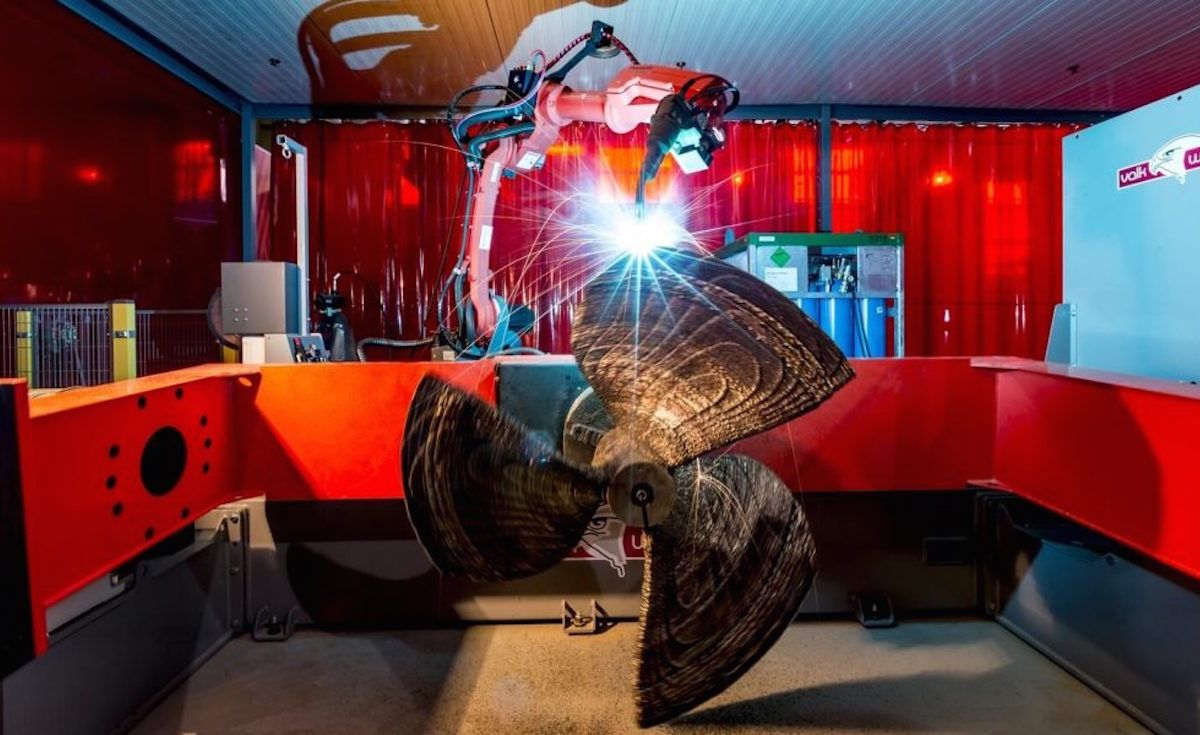 The future beyond 3D printing
Technological evolution isn't focused solely on 3D printing. This falls under the umbrella of the economy 4.0, alongside artificial intelligence, robotics, IoT... Everything associated with growing digitalisation and cooperative coordination among the economy's productive units.
This is the proposal for the second phase of the Zona Franca space: the DFactory. A development hub where they hope to create an ecosystem of industrial companies with advanced digital technology. It will have, for example, landing areas for drones and intensive-production machines available to the companies located there. It will launch in 2020, with 17,000 square metres, and have more than 70,000 when the whole project is finished. It will be a modern glass building with industrial beams, green spaces and solar panels on the roof. A 21st-century factory that aims to bring the technological revolution to the people.