Nautic Tech, Innovation And The Circular Economy Make Inroads In Nautical Sector
The latest Barcelona International Boat Show this past October featured the first edition of Nautic Tech, an investment forum with pitches from international start-ups, which offered a snapshot of the state of technology applied to the nautical sector.
Posted on 11.22.2018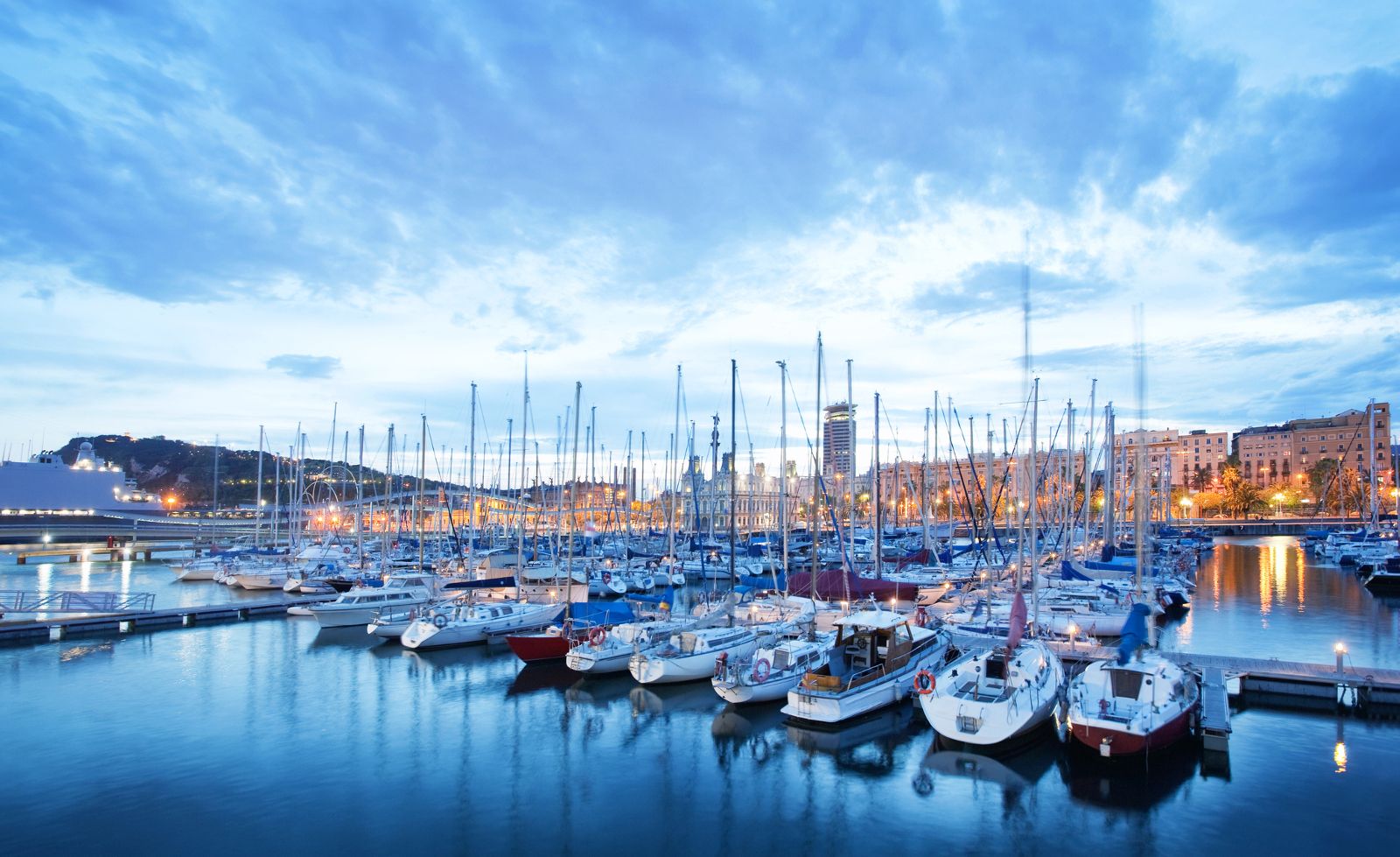 This one-of-a-kind initiative was developed by Seed&Click, a network of private investors and a notable player on the technology business scene that has made Barcelona an important hub and pole attracting innovation-based start-ups and companies. Among other events, the network participates in the 4YFN Awards at the Mobile World Congress, promotes Barcelona Startup Week and the iSport Forum, also held in Barcelona. In the words of Seed&Click CEO Juan Alvárez de Lara, the event aims to "be a meeting point for start-ups in the nautical industry." It is a sector "somewhat lacking in innovation" according to this entrepreneur who, always optimistic, calls it "a great opportunity for companies looking to develop innovative solutions in this arena."
Passionate about the sea and sailing, Álvarez de Lara has led the search and selection of the most interesting initiatives involving technology and the nautical sector, including measures to protect the environment: "They are proposals that seek out balance in the ecosystem from different sectors. From sustainable tourism to efficient waste management and promoting renewable energy," explains the investor. This inaugural edition of Nautic Tech welcomed numerous participants from around Europe, and Álvarez de Lara considers it has been a resounding success that he hopes to repeat at next year's Boat Show.
Innovation in the nautical sector is a great opportunity for companies that want to develop on technology-based products.
During the event at the Port of Barcelona, the five finalists gave their pitches and the panel of judges made their decision on site, with the winner being awarded a prize of €100,000 in advisory, branding and media exposure services. In addition to a commitment to sustainability, the selection criteria for the finalists included their capacity to innovate and transform the nautical sector, the financial viability of the proposal, and the abilities of the company's management team.
Fanautic (Palma de Mallorca, Spain) is a sailing club that is applying the sharing economy to the nautical sector. They present themselves as a sort of Airbnb for boats that gives users the opportunity to use a boat as long as they like (booking ahead of time using a smartphone app) in exchange for an affordable membership fee, without having to worry about berth fees, insurance or maintenance, which is all covered by the Fanautic team. For now, they have more than 60 boats at 21 bases in Spain and plan to internationalise their business model. Nautical fans can join and use boats available or make their boats available to other members of Fanautic, with the team taking care of maintenance and management.
Navily (Paris, France). If the previous business pitched itself as the Airbnb of the nautical sector, Navily could be considered the Booking.com for anchorages, marinas and other nautical services. It is a guide based on the reviews and pictures submitted by users plus an option to make bookings directly through a smartphone application. For now, the service is available in France, Spain, Italy, Greece, Croatia and the United States.
PME Mare (Turin, Italy). This Italian company designs and develops accessories for recreational boating. They are innovative, affordable, sustainable anchoring and mooring systems. So, in their pitch, they presented a buoy called Clik, which features a remote 'call' system, making it safer and more efficient to bring in the buoys. Also, Grippy is an anchor buoy that keeps it vertical even in the strongest wind and currents, with a sensor that lights up automatically when night falls and a solar-powered recharging system. Plus, all of their products are lead-free and manufactured with recycled plastic.
Smalle Technologies (Barcelona, Spain). This Barcelona-based company aims to bring the Internet of Things to aquaculture. Their devices control several parameters of the environment in real time (including dissolved oxygen, water temperature, water currents, etc.) to ensure the productivity and sustainability of these sea farms. The sensors transmit information to users via a simple interface accessible with a mobile phone.
Finally, the proposal chosen by the panel of judges was also from Barcelona: Thermal Recycling of Composites. This company is a spin-off of the Consejo Superior de Investigaciones Científicas (CSIC) that has developed unique technology to recycle composites from boats, such as fibreglass and carbon fibres. These materials are turned into high-quality recycled plastic fibres (conserving 90% of the properties of the original material) that can be reused to make new boat parts. The founders of Thermal Recycling of Composites were inspired by the growing problem of waste created by the nautical sector, which ends up in dumps or is burnt, with the resulting impact on the environment due to the toxic gases and microparticles put into the atmosphere. Inspired by the circular economy, they came up with R3FIBER, a unique technology that generates composites that can be moulded into new products or, more recently, used in 3-D printing to create objects and components.
In this first edition, Nautic Tech has raised awareness of a good number of young companies that are bringing technology and innovation into the nautical sector, all of which include sustainability and the circular and collaborative economy among their values.