Corporate development strategies in a port cluster
The corporate development of an industrial cluster like the Port of Barcelona focuses on making a positive influence on the territory it serves. This is its purpose. Pedro Arellano, Deputy General Manager and Head of Corporate Development at the port explains this approach and how thousands of port professionals work daily sharing this desire.
Posted on 10.08.2020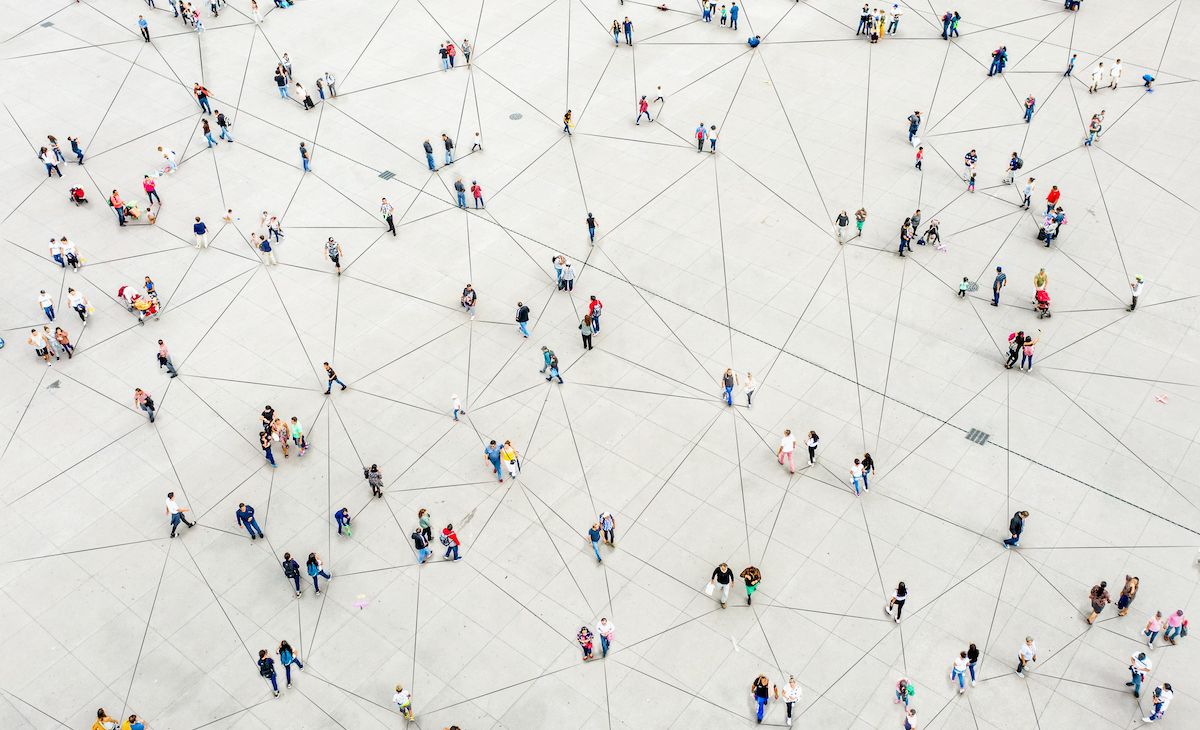 Before, behind the business card of the person who managed the corporate development of an organization, there was an activity focused on making strategic investments or buying and selling other complementary businesses for their corporation; they were professionals focused on adding value to their shareholders.
Today, behind that same card, corporate development professionals have a much wider view. Their focus is to provide more value to all the company's stakeholders. The investment and financial side continues to have weight, but it now coexists with other diverse activities that are key to achieving a sustainable strategy. At the same time, they also facilitate organizational transformation and enable positive relationships to be activated with stakeholders.
Currently,  to increase corporate value, the challenge is to make commitments with others, enhance spaces to generate relationships with different interest groups, and gain capacity to influence.
Regarding the ports, relationships have been historically based on the establishment of contractual links (for example, concession contracts, licenses for the provision of services, etc.) or on the exercise of authority by public administrations (the name "Port Authority" is quite significant). By adopting this new approach, corporate development translates into generating multiple opportunities for new relationships which allow a positive impact on all areas of influence of the port.
Opportunities for a public-private relationship
In order for these strategic infrastructures such as ports (they can also be extended to airports, multimodal terminals, logistics platforms, etc.) to be developed and be perceived positively by the population, it is necessary that all stakeholders feel that their expectations, either public or private initiatives, are taken into consideration. It is also essential that they see that these infrastructures are receiving a very high public value.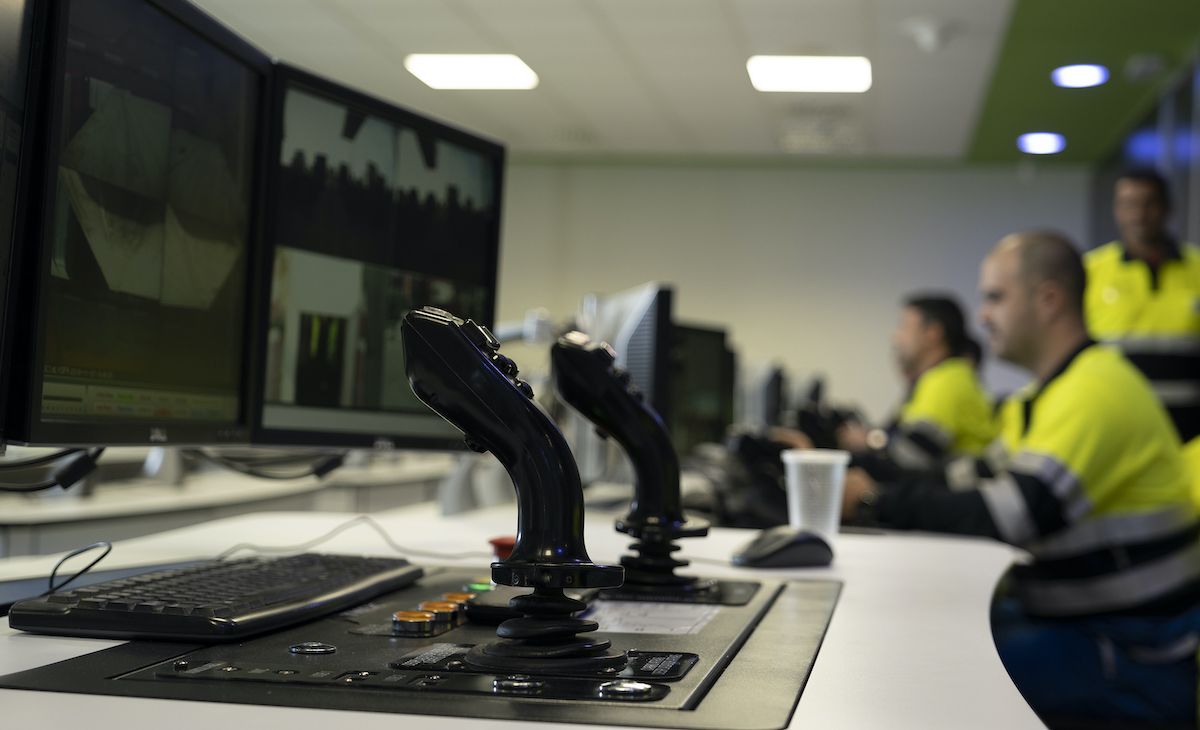 For example, the inhabitants and institutions of a port city should be able to easily identify how the port positively influences its environment through the economic impact of its activity or  job generation. But also through the connectivity that the port provides with the rest of the world, facilitating the establishment of commercial relationships with other geographical areas, its ability to attract investment or its impact on the commercial competitiveness of the city itself.
Keeping commercial competitiveness is inherent to that corporate development that wishes to positively influence the territory it serves. This way, many companies remain entrenched, generating wealth, employment and redistributing capital taxes.
An advanced port model already banishes stagnant and dark dynamics. Any exercise of influence aims to promote collective competitiveness practices, where governance and management pivot solely under a transparency criteria. Contrasting the existence of this advanced model is essential for any corporation or industrial cluster to develop with determination.
Although the most sustainable option would be to "live off the air", and given the difficulty to achieve this, let's opt for a more practical way: live off sustainable trade. Understanding the positive correlation between the progress of a territory and the fact of having a good transoceanic port should not be a perception only available to professionals or specialists in the sector. All professionals in an industrial cluster can provide the general public with knowledge and transparency of this sector. Achieving this appreciative look is very laborious, but it is worth the effort.
To increase corporate value, the challenge is to make commitments with others, enhance spaces to generate relationships with different interest groups, and gain capacity to influence
A new way of relating
At the Port of Barcelona we have rethought the way we interact with our stakeholders, which are very heterogeneous. To do this, we take the Relational Transformation Model as a reference and, after analyzing our multiple connections, we have activated spaces for relationships, enhancing some that already exist and creating new ones. Places that are equivalent to relational contexts, where we collaborate and create together.
Although conceptually it may seem somewhat ethereal, when we take it to the concrete we see these spaces constantly and with very different names in our day to day: working groups, forums, initiatives, projects, programs, etc. Its potential is given by enabling participants to ask, offer and agree among themselves, focusing on how to relate in the future. To achieve this relational transformation, it is necessary that the members of these spaces listen to and recognize others as legitimate in the relationship, thus being able to interact positively, with all the implications.
Creating conditions for change
The greatest challenge we face to activate these corporate development initiatives is to interact with those targets with whom there is no historical and direct relationship. On the other hand, it is also a great challenge to have a recurring and positive influence on the closest targets. Among these are the members of the port community, where the points of interaction and user experience may find themselves more eroded by experiences shared over time.
Once they start, these interactions are very positive and generate conditions for change, either by developing new public services, open innovation projects or situations of corporate transformation. Thus, we see that thanks to this relational model, corporate development is enhanced, making our stakeholders perceive our reality more clearly and the commitment port professionals have with the public services they provide, whether is from a private operator or from a public institution.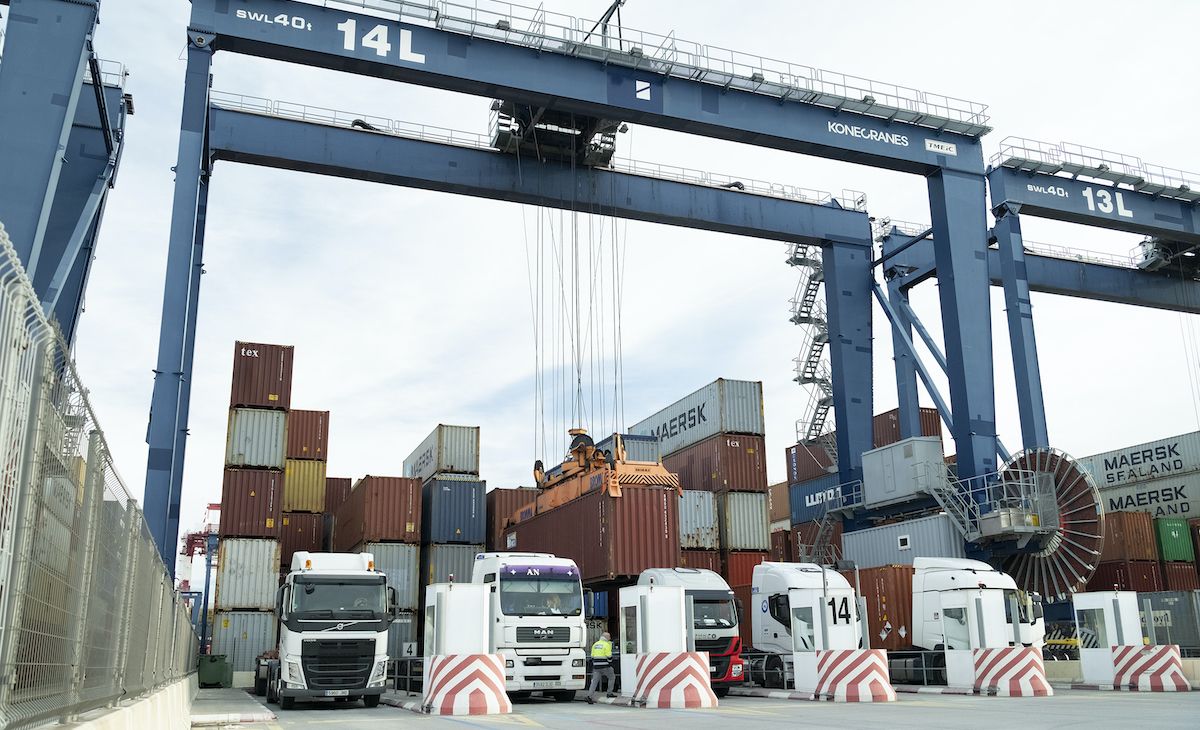 Regulated and non-regulated relations
Going into greater detail, you can find spaces for relationships that respond to a legally regulated framework: concessions, contracts, public tenders, etc. These regulated relationships are more identifiable and historically more frequent in the port model relationships.
On the other hand, there are also spaces for relating to content that are not legally regulated in great detail or explicitly. Here, participative programs and initiatives stand out, the recipients of which are various interest groups. For example, programs of operational excellence or integral branding such as the Fòrum Telemàtic or the Efficiency Network brand of the Port of Barcelona. We also find sustainable development initiatives and compliance with ESG (Environmental, Social and Governance) criteria such as the Air Quality Plan or the Sectorial Sustainability Plan from the Port of  Barcelona.
In this group of unregulated relationships, we even find technological platforms such as Portic and open innovation programs, such as Port of Barcelona OpenPort or Ports 4.0 of the Spanish Ports or benchmarking spaces with other leading ports such as chainPORTS or Smart Ports, piers of the future, whose dynamism and influence goes far beyond what is regulated.
The maintenance and positive activation of all these initiatives and experiences allows the development of new spaces for mutual relationships and influence around a port's integral value proposition, reconfiguring the expectations of those who participate in them. This allows for new affinities to be woven, adding greater value to the existing relationship between all the participants of the port cluster.
Belonging to a global network
Looking at these examples and the enormous work carried out by port professionals, one wonders if it is appropriate to do more to weave new relationship networks. The answer is yes, we must go further.
Taking as a basis the approach of the network society, formulated in the nineties by Manuel Castells, we find how the geostrategist Parag Khanna overcomes the paradigm of controlling  trade routes proposed by Alfred Mahan at the end of the 19th century. This view shows a world that has evolved towards a civilization of global networks, whose map of connected corridors replaces the traditional maps of national borders.
In this context, participating in this global network and integrating into systems of global interdependence relationships is one more example of the breadth of our corporate development. This explains the intense participation of the Port of Barcelona in international institutions or leading initiatives such as ChainPort.
Given this challenge of being part of the global network, we observe that the current context raises very high uncertainties. In this situation, Khanna indicates that the best that can be done is to identify trends and possible future strategic scenarios. This will be essential for the activation of strategic plans, as well as for maintaining high-value dynamics in the corporate development of the port cluster.
Future ambitions
Today's corporations need agility, the ability to implement new ideas, and a high tolerance for change. This will allow them to achieve new opportunities in the areas where new business models are being defined. By integrating these characteristics, they will be able to add more value to the relationships they have with their stakeholders.
Ambition is needed. Don't skimp on creating shared dreams in all areas of interdependence. The relational world of these infrastructures must be re-imagined, incorporating a multidimensional look. This will be key for metropolitan and global environments to see the near existence of these strategic infrastructures as a shared and future opportunity.