Export logistics: why digitisation is the only answer
The digitisation of the logistics sector is unstoppable. Experts are increasing their efforts to investigate possible improvements in the supply chain and point out that it is vital that the logistics chain assumes that processes must be a fundamental part of its strategy and not just a necessity associated with its activity. We look at some of the issues, the origin of data, and, finally, propose a roadmap to harmonise supply chain operations.


Posted on 01.14.2022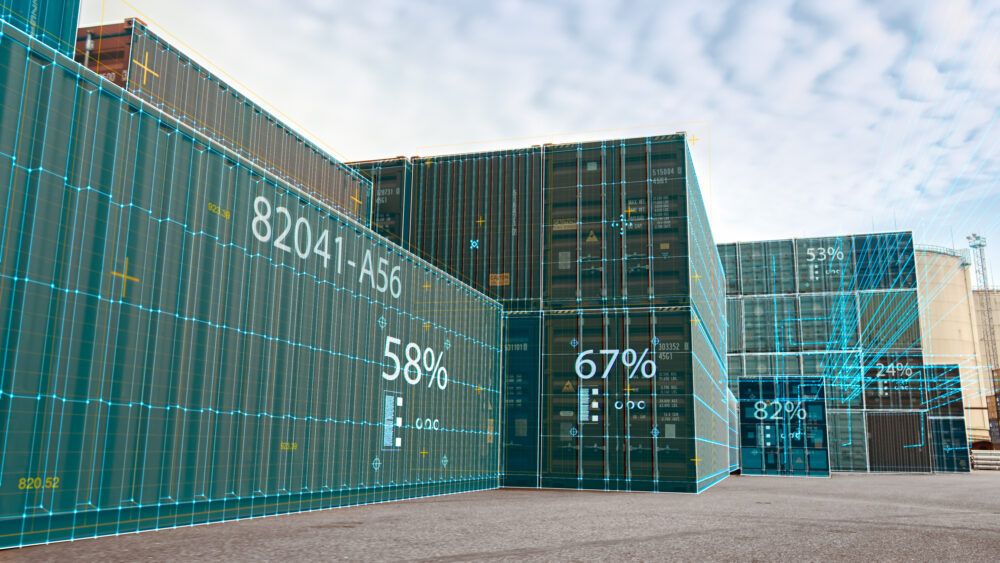 How does technology improve logistics processes?
Global logistics faces a series of critical problems that undermine the potential of its activity and that digitalisation could help to solve. Research has identified a number of trends that, while not unique, could streamline and improve some of these critical issues:
Bottlenecks in logistics processes
Congestion in ports, the documentation that service providers and port authorities exchange to execute a transport order or delays caused by physical or documentary customs inspections.  
Low digital density in the logistics sector
To what extent the use of external technologies to automate communications and procedures is implemented or could be optimised. Some technologies and processes are electronic platforms and Artificial Intelligence (AI) for order execution; Internet of Things (IoC) for tracking and tracing and blockchain for electronic document exchange and E2E (End2End) visibility tools.  
Additional costs
Shutdowns and delays at ports or container freight stations and increased transport costs due to delays at cargo warehouses.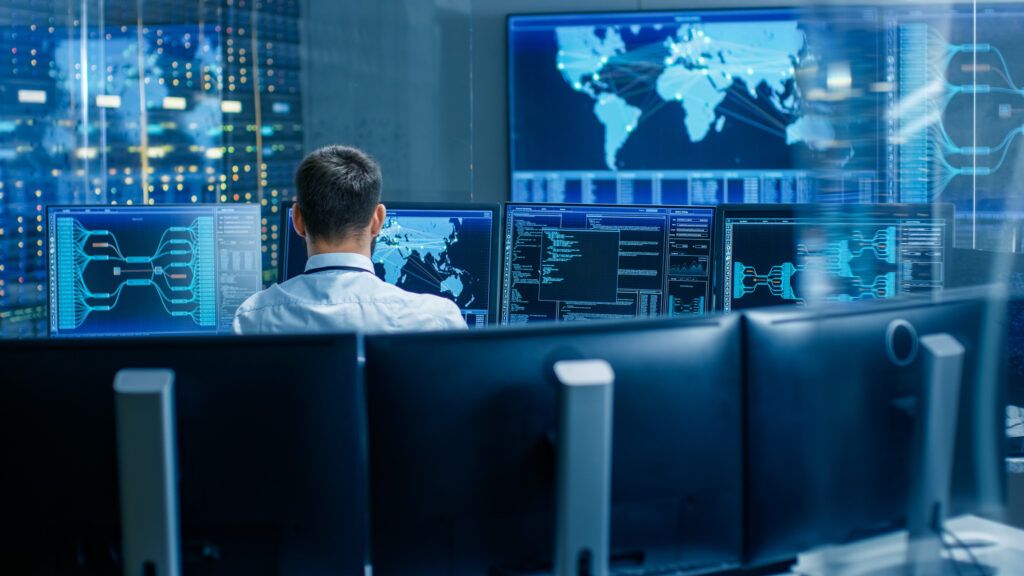 It is imperative to have a holistic vision and to design a roadmap that runs in parallel to the company's overall strategy

These cross-cutting problems in the supply chain generally arise as a result of a lack of synchronisation between the way shippers would like to use their resources and the actual use of their assets, a scenario caused by the divergent sources of the data used and the lack of common platforms to visualise them. This break in the supply chain causes disruptions that generate unnecessary and unwanted additional costs. 
This could be one of the main drivers for supply chain managers to optimise processes and make the most of their resources. And they are not wrong, although this can become a stressful obsession because the provenance of this data is currently not unified.
This is how data is obtained in logistics decision-making
Data is fundamental in the decision making process of a logistics company, but in many cases it is obtained as a result of combining different databases (with information that is not always homogeneous or integrated): 
Customer Relationship Management (CRM) software for marketing and sales.
The Enterprise Resource Planning (ERP) system of the Research and Development and/or production areas or external sources dealing with market intelligence.
The Transport Management System (TMS) from the areas of logistics and transport. 
By combining these data we can get estimates of the performance of our assets (warehouses, trucks, resources,...), but not to 100% accuracy. In other cases, the determination of the return on business assets does not even use this information but is based on the instinct or assumptions of the manager.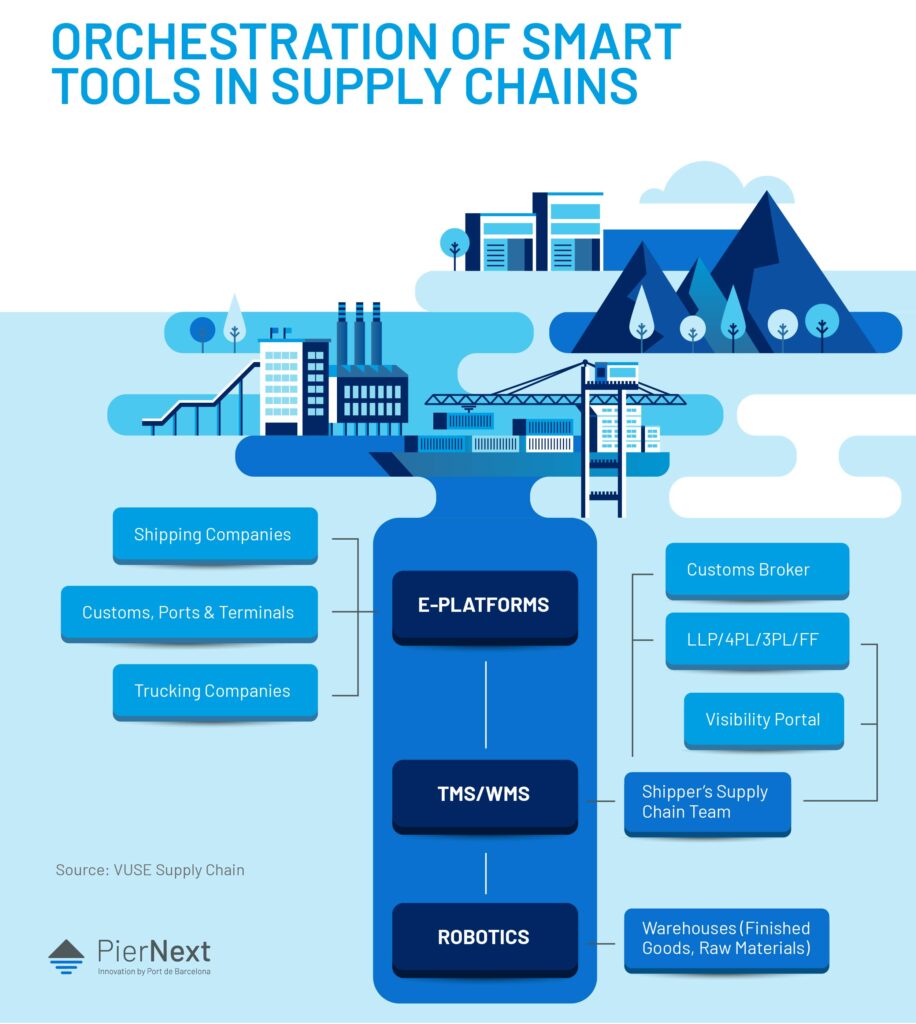 ICT, customised software, sensors and blockchain tags with smart QR for logistics data
For some reason there is some resistance to finding new ways to correctly measure this return on our logistics assets. After all, supply chain managers are supposed to do this work with existing tools, many of which are still manual. However, what is wrong with looking for some support to make these tasks easier and more accurate?  
The best way to obtain the profitability of assets is to measure them objectively with constant monitoring, making it easier to obtain reliable and integrated information from our logistics chain that allows better decisions to be made. Integration involves generating standards that overcome the dependence on various systems to harmonise the collection of performance data with existing resources.
Numerous tools and devices are available, such as integrated systems within Information and Communication Technologies (ICT), customised software, sensors, blockchain tags with smart QRs, among other options.  
The roadmap for the digitisation of logistics companies
It is imperative to take a holistic view and design a roadmap that runs parallel to the overall business strategy. Some companies need to transform all of their processes, while others have identified weaknesses in specific areas. In both scenarios, and in general terms, the following tools will help to create an automated ecosystem:  
ePlatforms
A connected environment allows partners such as shipping lines, port terminals, carriers and shippers to integrate and interact without silos, improving the quality of communication and information sharing. All tasks are monitored according to pre-established rules.
TMS and Warehouse Management System (WMS)
If shippers and logistics service providers are able to establish a customized IT system that facilitates smooth and seamless communication, automation of shipments and contingency planning would save time and optimize resources.
Robotics
The introduction of mobile robots that constantly interact in finished product or raw material warehouses and production areas autonomously and following predefined rules reduces reactive tasks, saves time and budget and moves towards the environmental agenda.
IoT (Internet of Things)
The application of sensors to vehicles and loads to detect various parameters at all stages is certainly very practical. From the production plant or finished goods located in warehouses to the delivery point at destination, they provide "conscious and unconscious data" that can be analysed with technologies such as AI or Machine Learning and anticipate inadequate planning, optimise resources (personnel, hardware, software, services) and have better visibility. 
Finally, it is imperative to orchestrate this set of intelligent tools. The design of this process must take into account that, from the first moment a box or pallet is ready to be picked up, all subsequent steps could be organised in advance by applying key rules and commands.
The right technology and the right roadmap to harmonise the integration of information to ensure that all actors in the supply chain are aligned. 
Find out more about digitisation of logistics:
Subscribe to PierNext's monthly newsletter and gain access to exclusive reports and studies