Traceability, the information of your container in real time
The release of digital port solutions like the Port Optimizer, Container Tracking Application (CTA), and Boxinsider is changing the way that each link in the shipping supply chain communicates. Thanks to these advancements, the entire industry can benefit from a new level of traceability.
Posted on 04.30.2020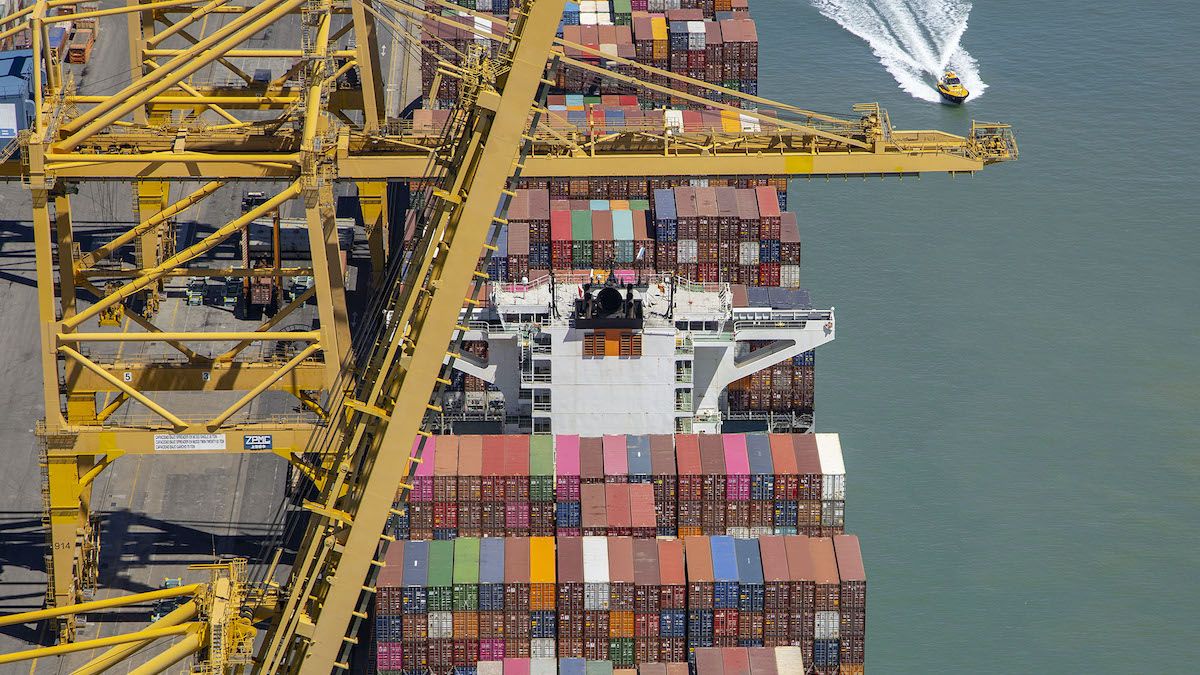 When a member of the public receives a package, rarely do they think of the journey it took to get there.
If they happen to glance at the tracking, they're not imagining the voyage from truck to boat to port and back to truck. Nor are they considering the steps taken to ensure the smooth operation of each component of this passage.
They don't preoccupy themselves with whether or not the truck carrying their cargo will get stuck in traffic while entering port or if it will make it on the boat before it departs. The only concern they have is whether or not it will arrive on time.
Meanwhile, a complex structure of operations and procedures works to ensure that cargo gets where it needs to go in the least chaotic manner possible. This network of moving parts is made up of disparate systems that speak very different languages - but that are expected to communicate nonetheless.
Back before the advancements of digital technology in the shipping industry, this communication was next to impossible and made it very challenging to track the movement of cargo, let alone manage and control port organization. Meaning that the traceability in shipping was almost nonexistent. 
However, this age of divergent conversations within the supply chain of shipping is coming to an end thanks to digital innovation. With new technology, the shipping industry is able to collect and share container data in a comprehensive and useful way, making the languages of each side of shipping finally able to have a productive conversation.
With these solutions, ports are reaching a level of traceability that makes managing and controlling port movements not only possible -but effective.
Port Optimizer: Cross-collecting data to create more comprehensive systems of movement
One of the main issues that comes up when enhancing the traceability of containers is the lack of communication between each link of the supply chain. No side of the industry denies the importance of healthy communication, but it's the inability to share data across platforms that has made tracing movement challenging.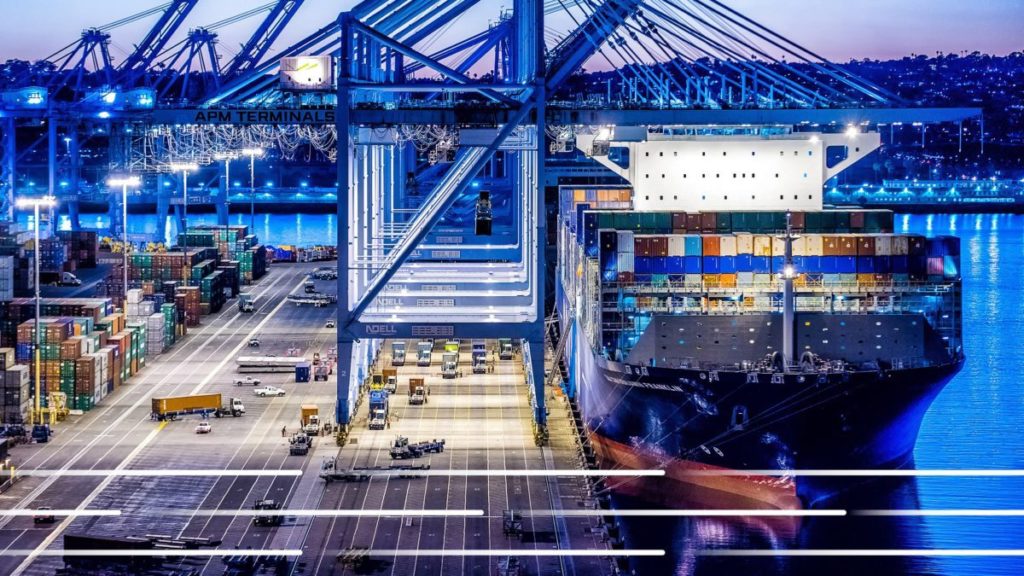 Up until now, the big question has been: how do we get all of these systems to work together?
"There's a lot of data out there. It's all available - but no one's using it."
Chris Chase, Marketing Manager of The Port of Los Angeles
In response to this tension point, the Port of Los Angeles designed a cloud-based solution, called Port Optimizer, that achieves the productive communication that makes traceability possible.
There are many different stakeholders involved in the port process, whose metrics and measurements don't necessarily align with the others. So we can imagine the Port Optimizer as a sort of translator that speaks all of the languages of the shipping supply chain, allowing information to be easily passed between operating systems.
The Port Optimizer collects public customs information from ocean carrier data, marine terminal data, and additional data sources to answer basic questions like: Where is the container? Where is it going? When it gets off the ship, what kind of transportation will it use?
Then, with this information, each part of the shipping process can move forward with its function in a clearer, more productive way.
The significance of this kind of traceability is immeasurable to the shipping industry as a whole. But a big question remains: how can this information be communicated to each individual within the supply chain?
Container Tracking Application (CTA): Integrating port systems with real-time container information
While the Port Optimizer technology helps to collect and manage data, the Port of Barcelona found that there was a need in the market for a tool that provides shippers & freight-forwarders with this high quality information on the status of their containers - in a clear and digestible way.
Their solution is the Container Tracking Application (CTA), which grants the end-user access to information that will help them with logistics planning, management, and to avoid unexpected circumstances that arise throughout the shipping process.
"CTA tracks the physical process of a container, from the moment the vessel arrives up, until when the container touches the ground, passes through customs and leaves the terminal."
Emma Cobos, Business Development Director, Port of Barcelona 
This application provides this service in three distinct ways:
The first, most basic level enables users to track information on the whereabouts of cargo.
The second level includes updates on the status of multiple containers, which is done by uploading an excel into the program. All of this information is checked against the information within CTA, giving a comprehensive understanding of the status of each container.
Finally, the user can integrate CTA into their logistics systems and workflows, granting them access to the real-time information of their containers.
With the introduction of real-time shipping information, shippers can better plan for and prevent delays, while communicating useful information to all parties.
This kind of innovative technology is turning the traceability pipe dream into a reality by enabling freight forwarders to improve their service, thus saving time, money, and unnecessary effort.
Plus, much like this final example of traceability innovation in shipping, it's granting ownership to shippers to control and manage the entire port process.
Boxinsider: Putting boxes and shippers in control of their supply chain
With an onslaught of moving parts making up the supply chain of shipping, shippers tend to lose their sense of control over the big picture.
For this reason, the Port of Rotterdam has developed their solution, Boxinsider.
This supply chain application combines and cross checks container event data from multiple sources such as vessels, terminals, and inland terminals. With this information, freight forwarders and shippers get a convenient overview of their containers, which helps them take control of their movements in port.
This comprehensive overview includes estimated/actual arrival and departure times of vessels, so that monitoring of containers through all stages of the journey is already done for them.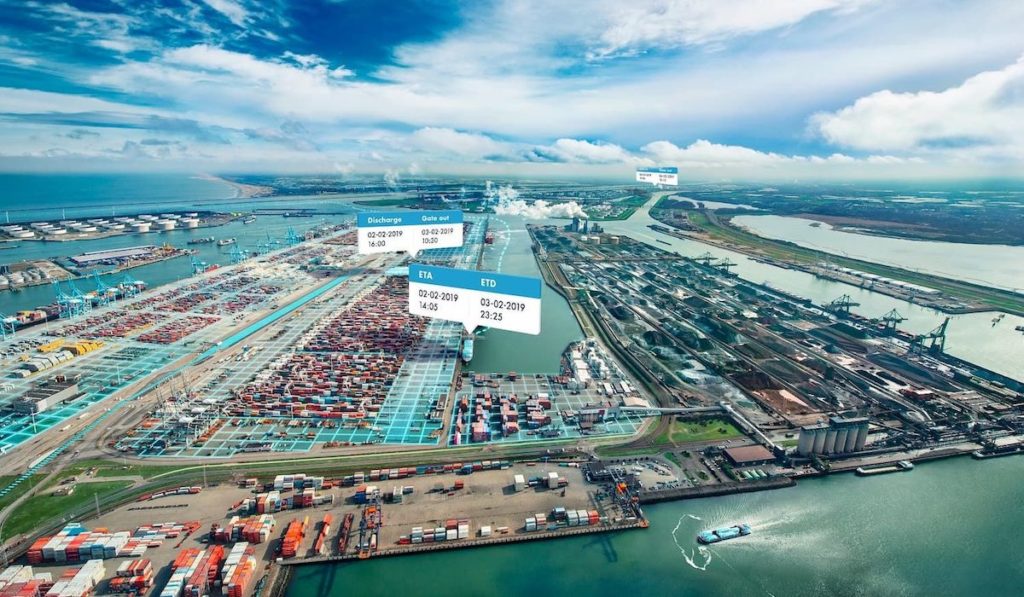 With the goal of saving time and reducing unpleasant planning surprises, Boxinsider also provides smart notifications to warn of potential deviations so that operational systems can be updated.
Each of these new technologies will have a significant impact on the ways in which shippers follow through with their service. And, with traceability at the forefront of this innovation, the port industry will only continue to build more reliable and safer shipping experiences.
Why traceability needs technology: the advantages of innovation in shipping
Thanks to ports like Los Angeles, Barcelona, and Rotterdam, the shipping industry is taking leaps and bounds towards digitalization and building smarter ports. But the advantages of digital solutions surpass even the superficial motivation of getting ahead in innovation.
For example, improving the logistics planning of ports means providing a better service. The kind that will boost the shipping industry and save time for all members of the supply chain. Or to put it more simply: more shipping with less effort. 
With less wasted time and resources, budgets will better serve the needs of the client. Thus, digital solutions will help shippers save and reallocate money for parts of the business that need it.
Finally, improvements of one port challenge others to rise to the occasion. Inspiring each other to strive for similar levels of innovation will create a better and safer global mechanism for shipping in the future. Meaning ports will continue to be regarded as the gateway to the rest of the world.
So even though members of the public may not think much about how their packages arrive at their home -thanks to digital technology- they truly have no reason to worry.