Zero-emission trucks: en route to decarbonising transport
A World Economic Forum report estimates that 37% of trucks in the EU could be zero-emission by 2030. What more can be done and what energy needs to be focused on? We review a major challenge in which technology, infrastructures, financing play a massive part... as well as the ports as potential facilitators come into play.


Posted on 04.28.2022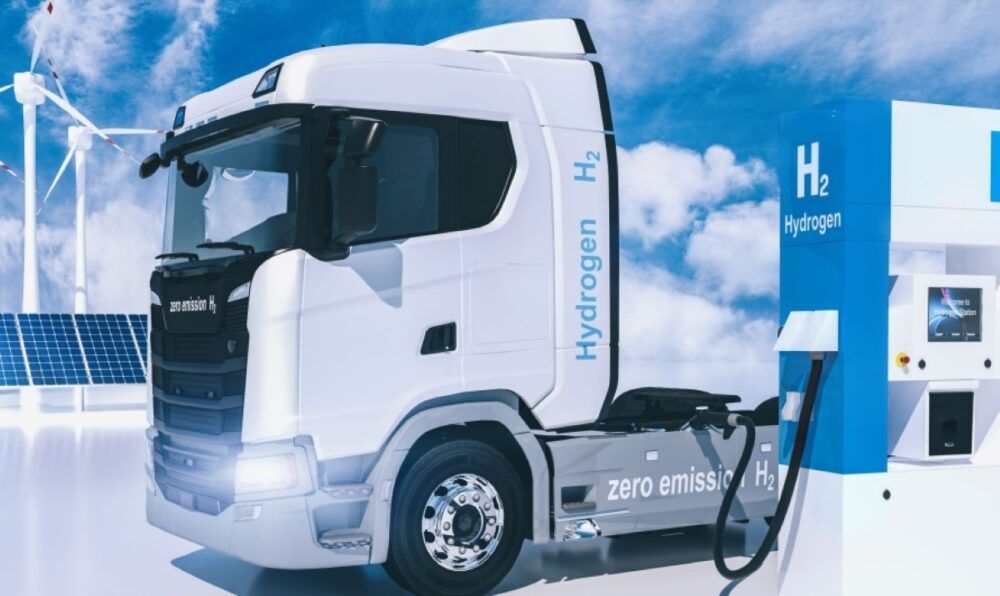 The pace of decarbonisation
Road freight transport is growing steadily. However, plans to limit its greenhouse gas emissions are not keeping pace. Considerable progress has been made in recent years in decarbonising vehicles such as cars, buses and light commercial vehicles, but progress is much slower for medium and heavy-duty trucks. 
This is one of the main conclusions of the report 'Road Freight Zero: Pathways to faster adoption of zero-emission trucks', prepared by the World Economic Forum (WEF) in collaboration with the consulting firm McKinsey. 
"There is still a long way to go," agrees Sergi Sauri, Director of the Center for Innovation in Transport (CENIT). "If we focus on light vehicles, such as vans, some solutions such as electrification are gaining momentum and working well. But if we focus on heavier lorries, especially intercity ones, decarbonisation becomes more complicated." 
Technology, infrastructure and financing
A boost to this decarbonisation is essential to reduce emissions from the sector. According to WEF data, road freight distribution is the largest source of carbon dioxide (CO2) from global trade-related transport, and this share is expected to increase in the coming years. 
The consultancy McKinsey estimates that 37% of medium and heavy-duty trucks in the European Union can be zero-emission by 2030. However, this is not enough to achieve the objective of limiting the rise in temperatures to 1.5°C above pre-industrial levels. There are different solutions to improve these figures, all of which require the coordination of all actors involved. 
The three broad solutions highlighted in the WEF report are:
Coordinated deployment of vehicles and infrastructure.
Promoting long-term policies and incentives
Promoting innovative financing
Electric vehicles and hydrogen fuel cells
Within the first, coordinated deployment of vehicles and infrastructures, battery electric vehicles (BEVs) and hydrogen fuel cell electric vehicles (FCEVs) are of particular importance. Both show promising developments, but sight should not be lost on the fact that these are technologies that still need to improve in order to be adapted to the characteristics of trucks and heavy-duty vehicles.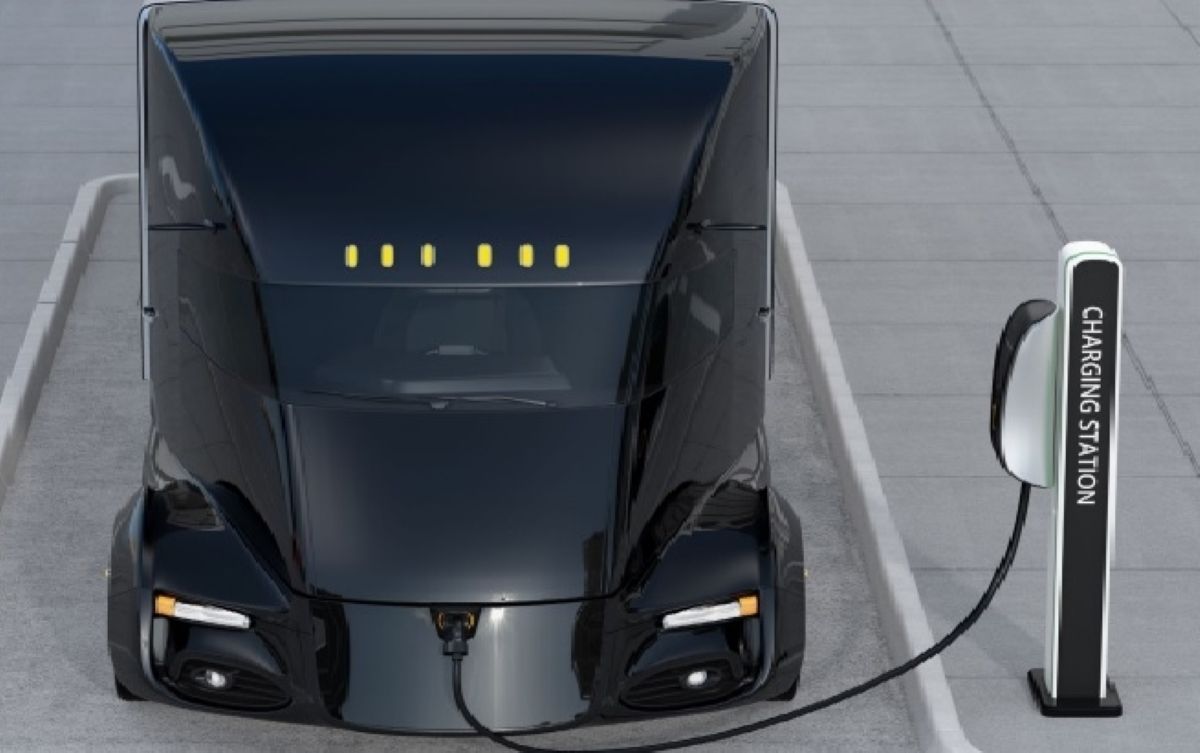 "They have yet to reach a certain level of maturity, both technologically and commercially," Sauri explains. With regard to electric and hybrid vehicles, it is necessary to improve their autonomy through their batteries, and also to ensure the availability of recharging points on the roads. Charging time must be reduced as much as possible to ensure the competitiveness of companies and professionals in the transport sector. 
Hydrogen as a fuel for road vehicles is, on the other hand, a rather experimental solution. According to the director of CENIT, it is a controversial option, as it requires a lot of energy to produce hydrogen. Therefore, the focus is on green hydrogen, i.e. hydrogen that is generated with clean energy. 
"One of the most important challenges in decarbonising transport is to ensure that energy comes from clean sources. If we have electric or hydrogen vehicles, but they run on energy produced from fossil fuels, we will continue to generate emissions," Sauri explains. 
On the road to creating zero-emission vehicles, there is a third option: biogas; a renewable production alternative that generates fewer greenhouse gas emissions than petrol and diesel, and is therefore seen as a transitional solution.
 A zero emission inland freight fleet can help ports achieve their decarbonisation and sustainability goals
Zero-emission trucks require new infrastructure
Infrastructure in the form of charging points (for electric vehicles) and refueling points (for hydrogen vehicles). According to the WEF report, to make this type of infrastructure a reality, major investments are needed. 
They give some examples: to fully charge a 400kWh battery in 45 minutes (the mandatory break time for long-distance drivers in the EU), an infrastructure of at least 750kW is required. The estimation is that such infrastructures could cost between 200,000 and 350,000 euros per charging point. 
In the case of hydrogen, the cost of a station capable of supplying one tonne per day ranges from two to three million euros. However, these infrastructure costs are expected to fall by up to 60% by 2030, thanks to advances in technology. 
The investment that vehicle owners have to make to renew their fleets also comes into play. "This can be a major difficulty in Spain,since many are small businesses and self-employed workers. In most cases, they do not have the capacity to take on these investments," Sauri points out. 
In both points, private financing plays a very important role, but also public one. Such as, for example, that promoted by the European Union in coordination with the governments of the member countries. 
More sustainable ports with zero-emission trucks
Having a zero-emission inland freight transport fleet can help ports achieve their decarbonisation and sustainability objectives. "From an environmental point of view, ports aim to be sustainable," explains Javier Garrido, CENIT researcher and PhD student at the Port of Barcelona. "They are located close to the city and their activities need to be sustainable ,with low emissions, so that it does not affect their surroundings."
Many ports, such as the Port of Barcelona, are committed to the train to promote more efficient and cleaner logistics chains. However, it is important to bear in mind that the volume of goods moved by lorries is very high.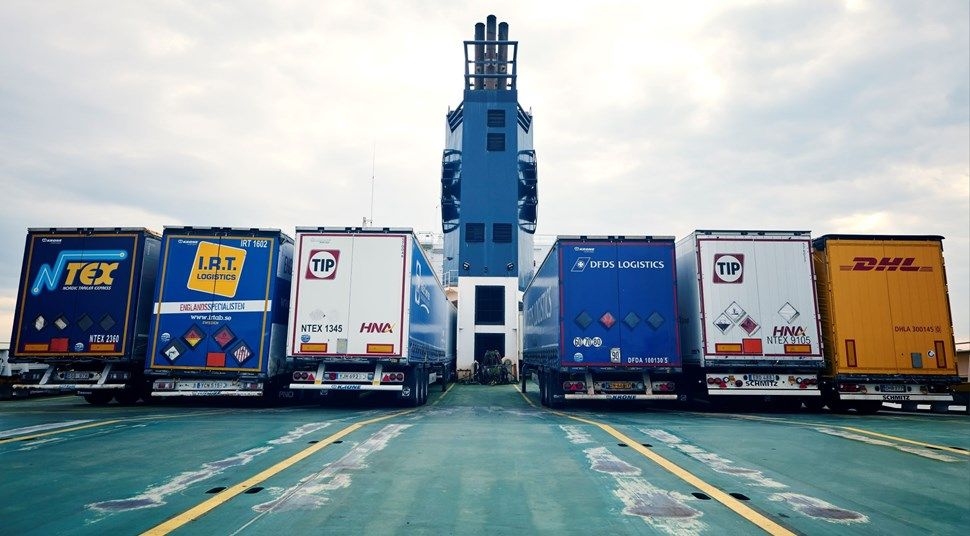 "Achieving zero-emission trucks is important for decarbonising transport, not least because we have more infrastructure for motor vehicles than for rail. It is true that trains generate fewer emissions, but they are a more rigid mode of transport with a complex infrastructure. Lorries have more capillarity in the territory and generate many freight movements," explains Garrido.
According to the CENIT researcher, ports also have the opportunity to become energy suppliers for these trucks. In the future, they could supply electricity or hydrogen to vehicles passing through their installations. 
"The port is a point of origin and destination of goods. Ninety per cent of what we consume goes through the ports, and this generates a lot of activity," says Garrido. "Having the ports as investment facilitators in sustainable infrastructures, such as electric charging points and hydrogenerators, is a good option to promote the energy transition."
The ports are already on the move
In Barcelona's Zona Franca, the first certified green hydrogen plant for public use in Spain began operating in February this year. Operated by Iberdrola, it already supplies this fuel to Barcelona's  bus fleet and has the capacity to supply rail transport and other vehicles.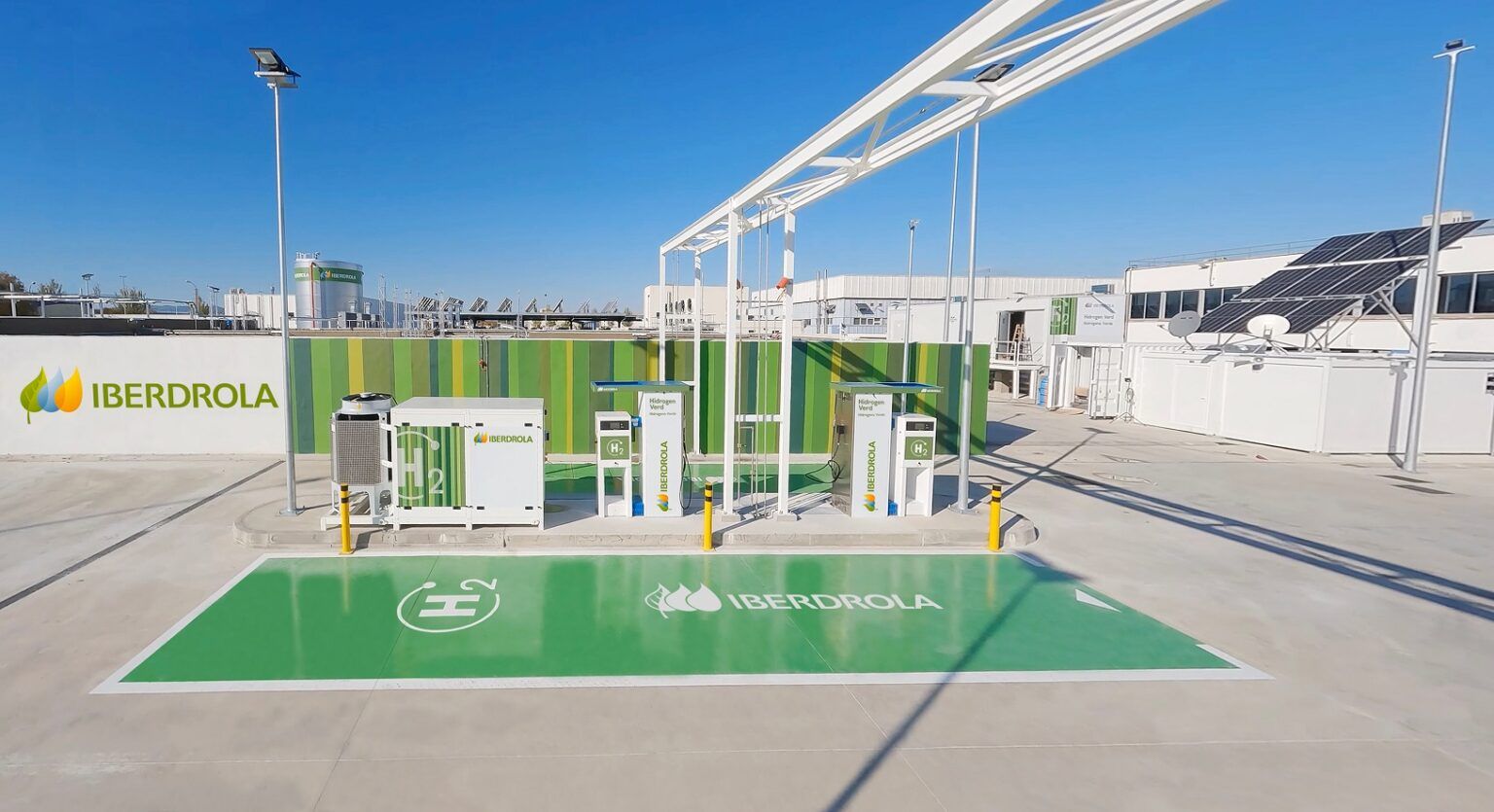 On the other hand, the ports of Los Angeles and Long Beach have launched the 'Clean Truck Fund' programme to encourage the use of zero emission trucks in the transport of goods. Under the measure, clean trucks are exempted from paying the new per container fee that the Californian ports implemented in April.
The money raised will be invested in increasing the sustainability and efficiency of the transport system in and around both ports, including new recharging and refueling points.
Another similar measure is employed by the port of Gothenburg and its 'Green Priority' project. Since January, zero emission trucks avoid queuing at its two terminals and can go directly to the pick-up and delivery areas. 
The latest example is the HyTrucks consortium formed, among others, by the port of Antwerp.  Its aim is to have 1,000 hydrogen-fuelled trucks on the road by 2025 and to have completed the appropriate infrastructure connecting Belgium, the Netherlands and western Germany. In the short term, it expects to deploy some 300 trucks in the port area and in the country's main logistics centers.
Subscribe to PierNext's monthly newsletter and gain access to exclusive reports and studies