The new governance of European ports
The role of port authorities is no longer limited to receiving and distributing containers or cargo. They have become key players and partners in enabling society to meet environmental, social and economic objectives.

Posted on 07.28.2022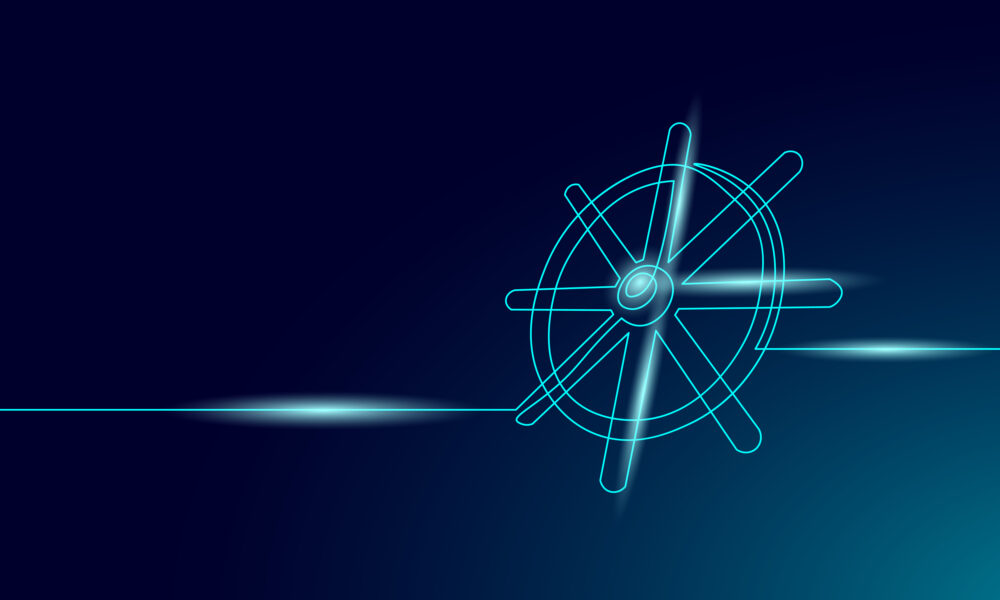 Trends in EU Ports' Governance 2022, published by the  European Sea Ports Organisation(ESPO), highlights the relevance of ports in a global context that coexists with a myriad of disruptions that diversify their role and increase their degree of responsibility. The report bases its findings on the survey to 72 port authorities from 20 EU Member States and Norway.
The introduction of the report contextualises the new governance of European ports: 
"This edition clearly demonstrates how, today, European seaports cover a wider scope of activities and responsibilities than in the past. While it is true that there has been a clear trend towards corporatisation for many years, the strategic and, to some extent, public role of the bodies managing the ports has not diminished. On the contrary, the strategic role of the ports is more than ever at the forefront".
Anne-Rieke Stuhlmann, Senior Policy Advisor for Port Governance, Intermodal Transport and Logistics, Statistics and Social Dialogue at ESPO, explains that each edition incorporates new aspects of port governance. In this edition, she highlights that indicators on the strategic role of ports and the circular economy have been included for the first time.
The governance model of the ports
For Santiago Garcia-Milà, who in addition to being deputy director and head of Innovation and Business Strategy at the Port of Barcelona, chaired ESPO between 2012 and 2016 and its governance committee until 2020, says that the role of the ports has moved from being "facilitators" of cargo and service providers for ships, to broadening their scope of action by becoming more involved in the industrial and productive fabric and in areas of consumption, citizenship or the environment. 
"The inclusion of indicators such as the United Nations Sustainable Development Goals and Targets, which include energy efficiency, show that ports have taken on other roles beyond their traditional ones. We are now at the point of intermodal change, by land and by sea, and the aim is to generate prosperity in our environment. We must seek a balance between environmental, economic and social sustainability," he points out.
On energy efficiency, the report highlights that the number of ports hosting renewable energy production and promoting its adoption has increased by 20% since 2016. Currently, 65% of the authorities surveyed say they have dedicated spaces to generate or support clean energy production.
50% of respondents say that they have production plants on their premises, of which fossil energy is decreasing and the growth of solar (58%), biomass (36%) and wind (33%) stands out.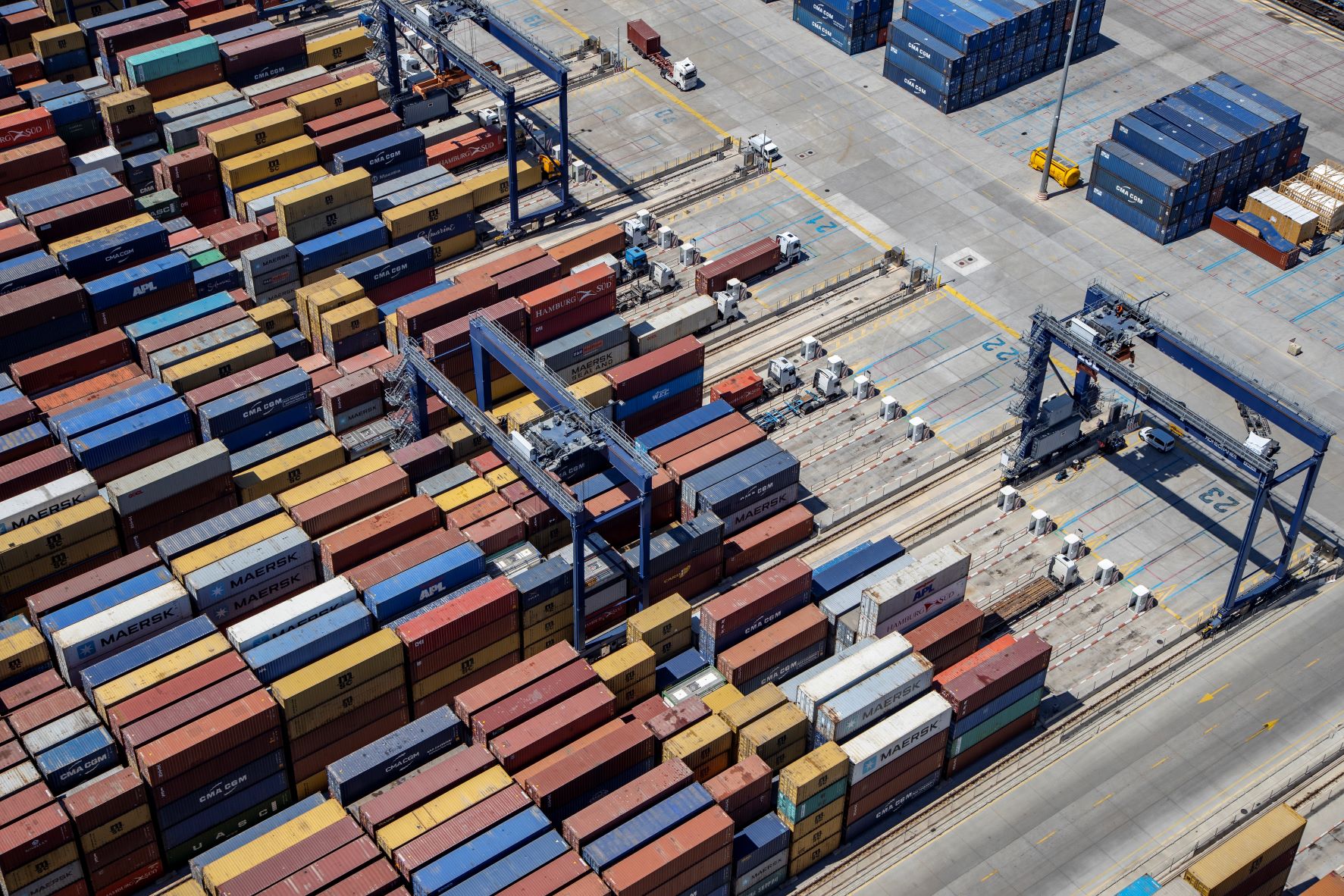 Strategies under development
The study detects various aspects in which port governance is clearly evolving in recent years:
Growing strategic positioning of ports in logistics chains. For 85% of European port authorities, logistics operations are considered as a strategic function. Recent disruptions (Covid, energy crisis, Russian-Ukrainian war,...) have highlighted the strategic character of ports as a critical sector in the transport of essential materials, food and energy products. Ports are increasingly trying to create added value, not only in their own port infrastructure but also in the whole supply chain.
Increased presence of port governance in new sectors, such as energy production and management, industrial development or innovation collaboration with the port community, thus evolving from the traditional landlord model of ports.
Greater cooperation within the port, between ports and with other social agents. In fact, the study highlights that 95% of port authorities develop active initiatives of collaboration with the local community.
Port business increasingly includes energy. Ports are not only entry points for energy (gas, oil) but also locations for energy production and accelerators of the energy transition. Likewise, the trend is to become more involved in the management and supply of electricity in their area of influence.
Increasing importance in industrial activity with a growing trend towards diversification of its industrial activity and active positioning in terms of circular economy. The main industrial sectors in the ports include shipbuilding and ship repair, the chemical and energy-related industry, the construction and steel industry, and the food and fishing industry. These plants benefit from their location for importing raw materials or for exporting finished products, shortening an unnecessary transport stretch. 
More transparency in management, both financially and in terms of environmental accounting. Nearly 40% of the ports are certified with the PERS (Port Environmental Review System), compared with 33% only 2 years ago.
Recent disruptions in the logistics sector have highlighted the need for ports to adapt to new contexts and to be able to respond in an agile, flexible and resilient manner to the changing needs of the market
Keeping operations in private hands
The Port Services Regulation (EU) 2017/352, which establishes a framework for the provision of port services, entered into force in March 2019. Its implementation has not changed the overall picture of the organisation of port services. The operation of the main services provided to ships remains predominantly in private hands, with the exception of the onshore power supply (OPS). The report highlights that this service is still at a premature stage of development.
Cargo handling services are in the hands of private operators who are generally granted the use of port land through lease agreements or public domain concessions. 
Port planning: focus on flexibility
The elaboration of a port master plan was already a common practice in 2016 but by 2022 it has increased from 64% to 85% according to the European ports surveyed. It is interesting to note that the timeline has been reduced. Those prior to 2020 have an average length of 16.5 years and those dating from 2020 or later have an average length of 12.8 years.
This is because, in Stuhlmann's words, "increasing uncertainty" has intensified the "need to be more agile and flexible."
Indeed, recent disruptions in the logistics sector have highlighted the need for ports to adapt to new contexts and to be able to respond in an agile, flexible and resilient way to changing market needs.
Garcia-Milà adds another factor: the increase in the size of container ships. For example, the Port of Barcelona has gone from carrying out operations of 4,000 or 5,000 TEU movements (20-foot equivalent containers) to handling more than 15,000 TEUs per call in the case of the new 23,000 TEU capacity vessels. "This translates into bottlenecks or peaks in vessel arrivals that require a different way of operating," he explains.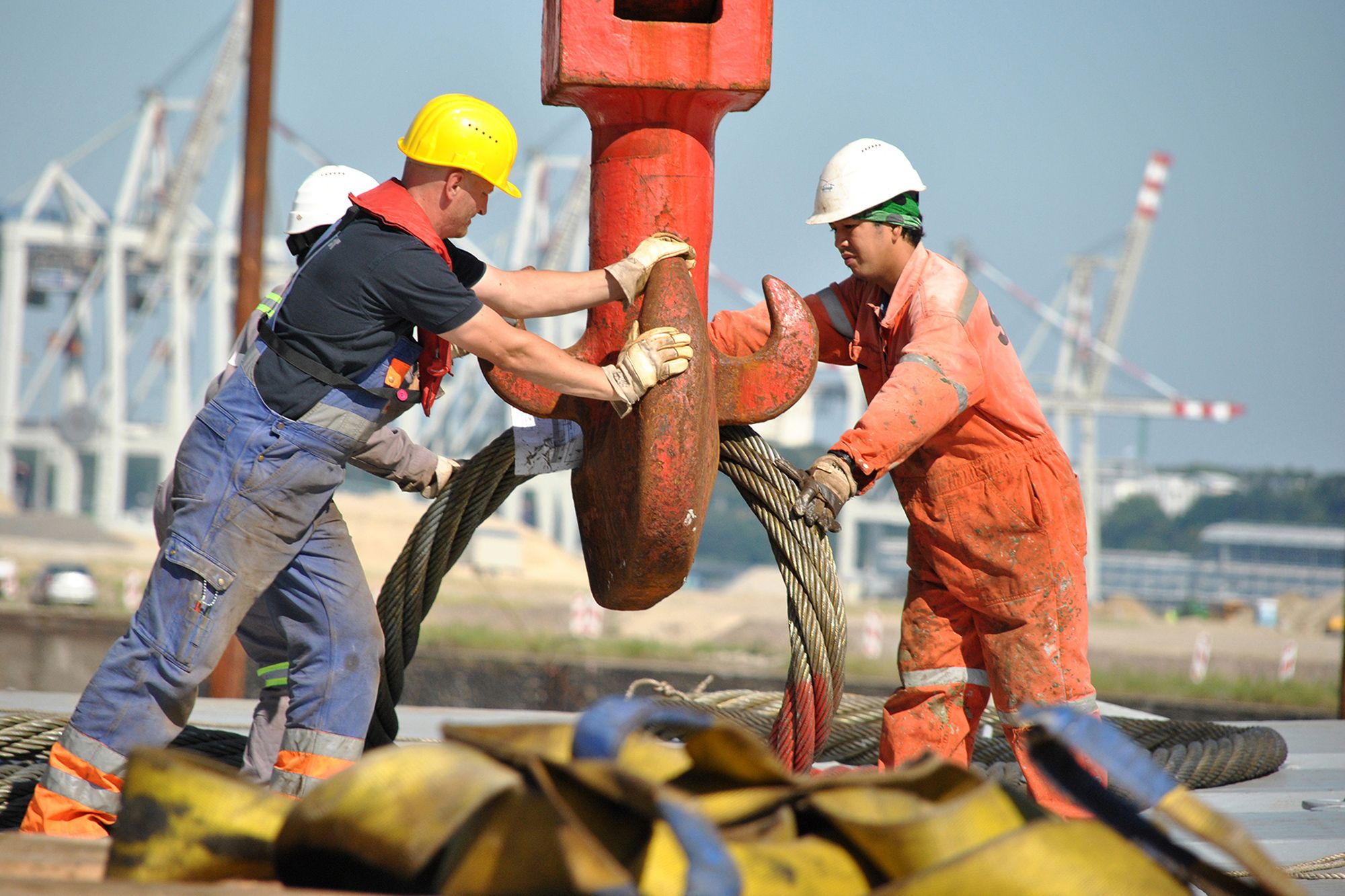 Innovation, technology and digitalisation, the indispensable tools 
"Efficiency and flexibility are achieved with digitalisation and other governance instruments," replies the former ESPO president. He cites Port Community Systems (PCS), systems that, he says, 70% or 80% of ports already have, and that in addition to the traceability, transparency and management that they offer, work is being done to ensure that they provide predictive data that improve the degree of reliability of the supply chain.
"If we add Artificial Intelligence to PCS, they will become drivers of digitisation and offer new solutions to our customers. When cargo is delayed, we have to look for solutions in intermodality, and predictability will help us find these alternatives," he says.
Stuhlmann shares this view, but says that resilience is closely intertwined with or based on a diversification of activities and/or transport flows, the regulatory role of the port managing body, the spatial planning possibilities in a port, the autonomy for a proactive planning to adapt to a changing environment, etc. 
"To enable flexibility, the regulatory framework plays an important role: Authorisation procedures and funding processes, as well as other administrative procedures have to be applied in coherence with the EU's overarching goals and should not unnecessarily delay the realisation of projects," she shares.
New governance cooperates more
Partnership is the other leg of the new governance. The report underlines the importance of cooperation at two levels, within the port ecosystem and beyond the port. 
"As the scope of the role of port authorities increases, so does the need to intensify this cooperation and extend it to new stakeholders. Beyond the traditional role as managers of transport infrastructures, those ports more involved in sectors such as energy or industry are also starting to cooperate with new sets of actors," says the ESPO advisor.
On inter-port collaboration, she says that there is a "clear trend" at the level of European ports. This cooperation can take many forms and ranges from a Memorandum of Understanding or a joint action on a specific topic to complete mergers. "As today's challenges grow in complexity and magnitude, ports are often not able to tackle them alone," she adds.
In fact, port mergers are a trend that has been consolidating in recent years in Europe. More than half of the port authorities interviewed manage more than one port. Recent examples cited are the Italian port reform of 2018 or the mergers of the ports of Ghent, Vlissingen and Terneuzen to create the North Sea Port in 2018, the merger of Le Havre, Rouen and Paris in 2021 to create Haropa Port or the merger of Antwerp and Zeebrugge in 2022 to create the Port of Antwerp-Bruges.  
Garcia-Milà adds that, together, the ports also lobby institutions such as the European Commission or the Parliament to manage issues such as the freight corridors, the Connecting Europe Facility, or funds such as the Next Generation.
And finally, this union is extremely useful for sharing solutions to challenges such as cybersecurity which serve as case studies for less digitised ports.
ESPO is, ultimately, a body that promotes these actions and the good practices of European ports so that they all row together to achieve objectives that are also materialised in platforms such as the EcoPorts network and PortinSights, the digital platform that has served as the basis of its study on Governance.
Subscribe to PierNext's monthly newsletter and gain access to exclusive reports and studies