The hottest logistic start-ups
These 15 start-ups are ready to shake up the maritime-logistics sector. Disruption has gone from being a risk to an indispensable ally.

Posted on 07.14.2022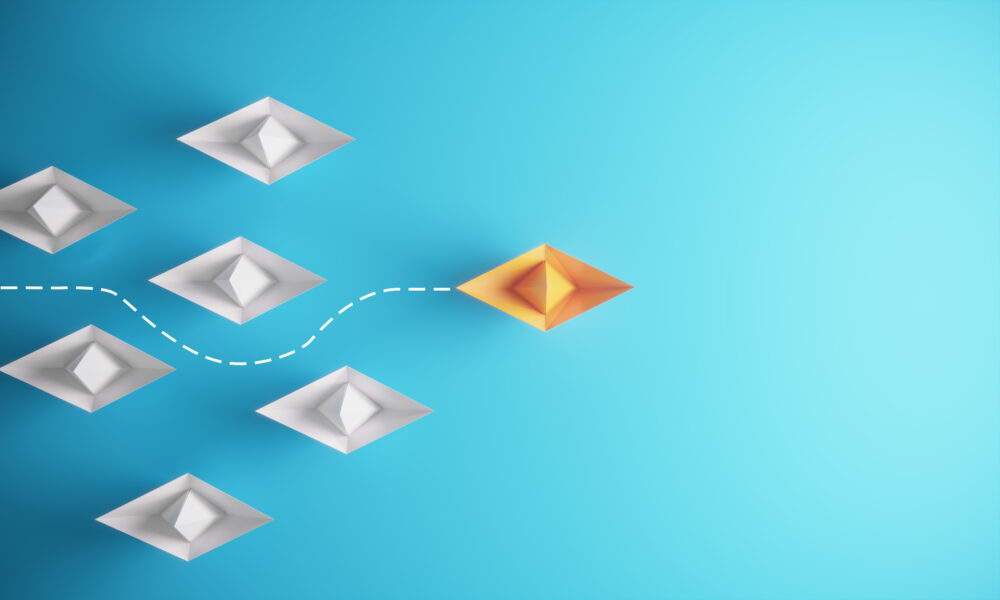 Start-ups are revolutionising the maritime-logistics sector with innovation and the support of investment. We identify 15 innovative companies distributed among the three topics with the greatest impact which are ready to take the leap and contribute to a greater sustainability, safety and efficiency with technologies as allies.
Five digital trade and logistics start-ups to watch out for
The following start-ups stand out for their use of Artificial Intelligence, among other technological solutions, to digitalise logistics processes:
DeepSea Technologies is a software company specialising in optimising the performance of maritime transport, including container ships, bulk carriers and tankers, by developing algorithms and platforms that enable ships to consume less fuel, generate fewer emissions or predict future maintenance needs.
The GlobalSolver platform is a cloud-based B2B platform for optimising and negotiating purchases. It is a deep tech company that works with artificial intelligence (AI), machine learning and optimisation algorithms. 
It has several solutions: a procurement system to optimise and negotiate purchases; a forecasting platform that uses statistical methods; another to control the occupancy rate of public spaces and commercial areas; and a last one that monitors air quality.
Creators of a two-way bone conduction communication device and a digital voice application. It allows teams of any size to communicate with a hands-free device in a safer way, as according to this start-up, almost 50% of accidents in hazardous work environments are caused by lack of communication.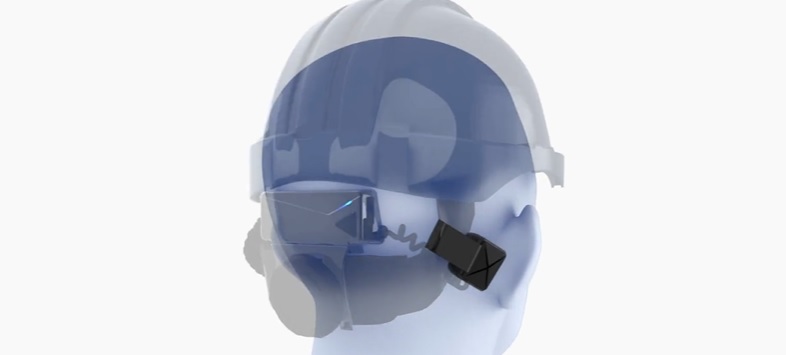 The first marketplace in Eastern Europe to offer fully digitalised, transparent and AI-enabled logistics solutions. In Eastern Europe, 90% of companies send documents and invoices by post or fax and trucks do not use smart GPS, resulting in higher monthly costs.
Mely AI is an AI platform that helps companies automate their manual data entry processes by managing various freight documents. Thanks to the feedback from leading professionals in the supply chain and logistics sector, this start-up has been able to identify what kind of solution each type of company needs.
Six logistics start-ups with revolutionary freight solutions
The main solutions focus on the digitalisation of the sector, especially freight forwarders.
AI-powered smart port and maritime platform developed to bring together all maritime stakeholders to increase the efficiency, safety and sustainability of port operations. It enables compliance with Just in Time and delivery times, as well as bringing transparency to the sea-port-land cargo flow.
An Italian digital freight forwarder that simplifies the daily processes of customers and carriers by providing a disruptive digital solution for the creation, management and analysis of transport requests. It aims to digitalise the industry while optimising the fleet and minimising CO2 emissions through data analytics.
Its flexible solution called fLex helps carriers save time and costs and reduce errors when quoting, calculating and booking, allowing them to expand their business and serve their customers better. 
Sealution is a B2B hardware-enabled software start-up that provides connectivity on board to merchant vessels to enable the collection of data to be used for preventive maintenance and to resell to relevant aggregators such as insurance companies.
A solution that provides comprehensive and accurate information on containers and container carriers, enabling all parties in multimodal transport to improve costs, optimise investment and deliver quality services. CMA CGM and MSC are minority shareholders and are deploying this solution in their container fleets.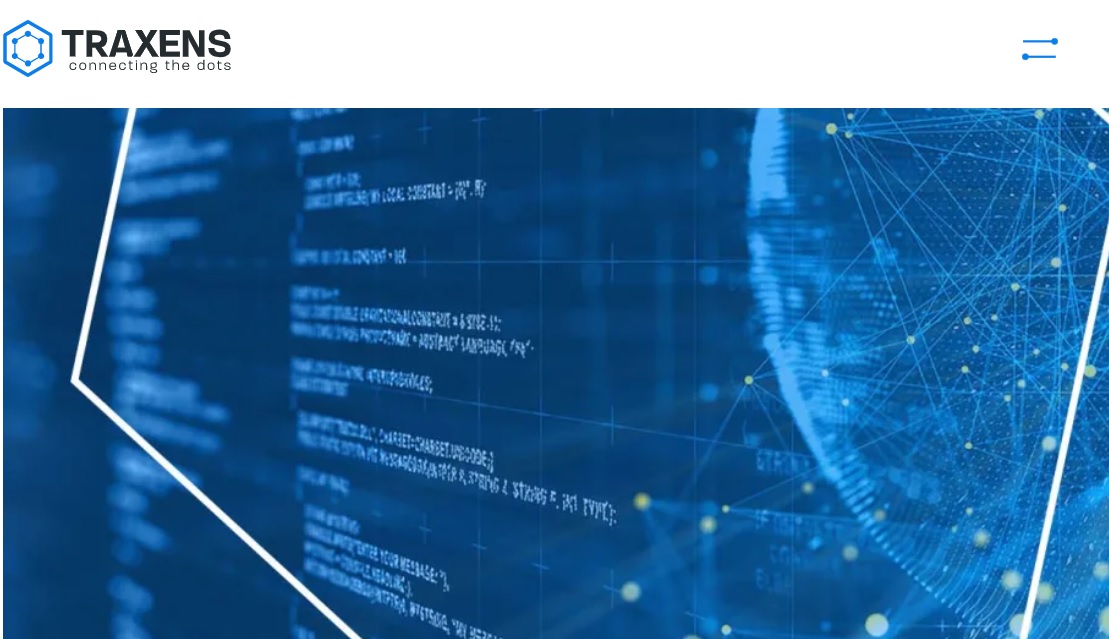 A platform that compares rates from different suppliers quickly and easily, regardless of the format in which they are in. It improves pricing decisions and is aimed primarily at freight forwarders.
Four sustainability start-ups trying to improve the world
In addition to reducing pollutant emissions, the focus of the following start-ups is on increasing worker safety and applying circular economy criteria.
The system of the startup AllRead Machine Learning Technologies identifies in real time the containers and wagons entering the port through a software capable of identifying numbers, letters and symbols in videos and photographs.
Technology that reduces air and sea pollution from ships powered by any type of fuel. Its system breaks down toxic pollutants, converting them into non-hazardous elements that are released into the environment or transformed into by-products that contribute to the circular economy and significantly reduce emissions.
Fiber optic sensors that monitor and prevent possible equipment failures and structural damage to infrastructures. They are unaffected by electromagnetic fields and are resistant to extreme temperatures. They can also be used to monitor, control and improve process efficiency.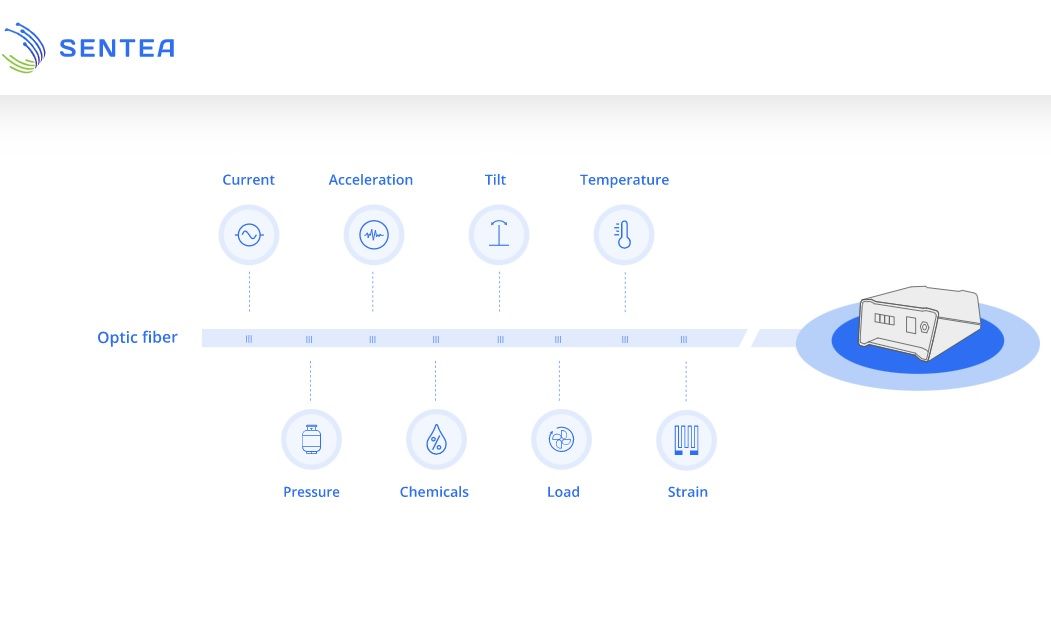 It empowers logistics workers with voice assistance, increasing efficiency and improving service quality in many transport sectors. Its unique modular technology can be deployed in driver, scanner and vehicle applications. It has industry-specific solutions that augment the daily workflows of professional drivers, couriers and delivery staff.
How to raise funds for start-ups in the maritime-logistics sector
Events such as Tech Tour Maritime Trade and Logistics, held in Barcelona, managed to build one of the bridges  traditionally complicatedfor start-ups: secure investment. "In Barcelona we met many investors and we are still in contact with several of them. It is always useful to get their feedback to improve how we present ourselves to them and our vision as a start-up," says Holger G Weiss, CEO and founder of German Autolabs.
Alexandru Huzau, CEO and founder of Yload, says that the visibility achieved by participating in the Tech Tour event was very important. "Especially the networking and the one to one meetings with investors. We will be closing a privately funded financing round very soon and targeting a Series A funding round for the beginning of next year, in which investors we met at Tech Tour are already interested in being part of."
For Miguel Silva-Constenla, CEO and co-founder of AllRead Machine Learning Technologies, the fact that his start-up was chosen as one of the highlights of the event means gaining more visibility. 
"It provides us with a network of contacts which in turn gives us the tools for new collaborations with other companies that can integrate our solution. The fact that there are companies interested in implementing traceability solutions like the one we offer and investors interested in driving innovative initiatives for the maritime industry also benefits our growth and expansion," he says.
Simone Quarta, sales director at Bridge, says that in addition to visibility and feedback, the good reception from investors "allows us to validate our idea".
Events such as Tech Tour Maritime Trade and Logistics, held in Barcelona, managed to fill one of the gaps traditionally complicated for start-ups: secure investment
What does the maritime logistics market need?
Innovative solutions.
Simone Quarta believes the start-up's success lies in "simplifying" the daily processes of customers and carriers with a disruptive digital solution that he describes as highly reliable yet cost-effective. The next steps for Bridge, which, he says, is looking to lead this market, is to continue to focus on the product by investing in R&D. "This is what will bring us closer to the users and allow us to achieve our goals," he justifies.
In the case of AllRead, the focus is on the team and providing it with more resources to further develop the technology. "This is our main objective this year," says the start-up. Silva-Constenla believes that although his solution is mainly applied in ports and terminals, as these are the world's main logistics hubs, all players in the global supply chain will benefit from it.
"We believe that the potential impact and scalability make our solution disruptive and necessary, as it comes at a critical time when several external factors are affecting the supply chain and which requires accelerating the digitalisation of the global port and logistics industry to remain competitive and meet today's demands," he says.
Huzau explains that his start-up has a differentiating factor. There are not many start-ups focused on the digitisation of logistics that focus on carriers and offer a complete logistics ecosystem and multiple integration possibilities with other platforms. 
"In addition, our revenue has been growing substantially every month since we launched the start-up a year ago. This shows that our business model and our products are being validated by the market, which makes us very optimistic about our next steps".
These steps include the launch of a new platform, Yload Network, to give companies one-stop access to carriers, shippers, suppliers and customers. It will help streamline and automate all logistics processes and significantly reduce costs.
For his part, Weiss explains that German Autolabs solves an integral problem for mobile workers, whether in ports, warehouses or delivery trucks. "These are professionals who coordinate a lot of information simultaneously," says the CEO. 
"For these types of jobs and people, voice technology is an unmatched technology, making workflows faster, better and safer." In the immediate future, he hopes to scale its solution to increase the number of customers and its options to internationalise the start-up. 
As for Mobilius, its communications technology improves worker safety and productivity in high-risk environments, providing real value to the industry.
"As technology evolves, the power of voice communication will grow in areas such as its integration with industrial IoT, which will help unlock the flow of information from other smart technologies to site equipment in real time," says Robert Hamilton, its business director.
Looking to the future, Mobilius has set its sights on maximising growth in different sectors, including the maritime. "We are currently looking for partners to test Mobilus technology on site and establish relationships with this sector," he shares.
A sector that is increasingly attracting more and more talent and innovation.
Subscribe to PierNext's monthly newsletter and gain access to exclusive reports and studies